Orchestral Excerpts and Parts for Violin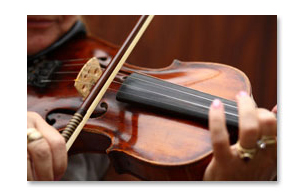 Why make up your own fingerings?
Our concertmasters have done it for you!
Get
the exclusive fingerings, bowings, articulations and more from the best in the business and see what a difference it makes. Put our editors to work for you and save time, master new repertoire more quickly and win your next audition! All Ovation Press scores are available to print instantly!
See what people are saying about our scores!
Editors
Andrés Cárdenes
- Pittsburgh Symphony Orchestra
Norman Carol
- Philadelphia Orchestra
Robert Chen
- Chicago Symphony Orchestra
Jorja Fleezanis
- Minnesota Orchestra
Ilya Kaler
- Tchaikovsky, Sibelius and Paganini winner
Blair Milton
- Chicago Symphony Orchestra
Richard Roberts
- Montreal Symphony Orchestra
Joseph Silverstein
- Boston Symphony Orchestra
Steven Staryk
- "The King of Concertmasters"
Loading Product Listings…