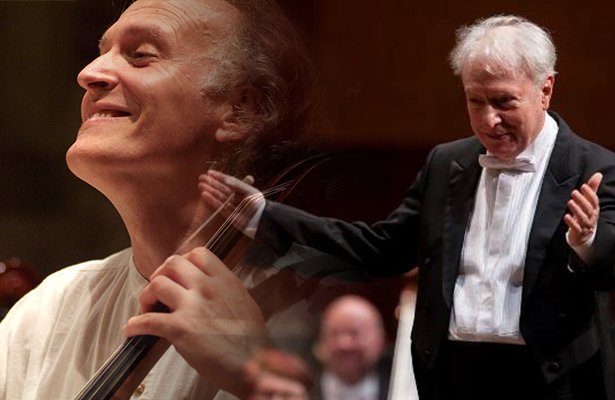 Omaggio a Bellini: Composed by Dešpalj, Arranged by Dešpalj
We've got a double treat of Dešpalj for you! Editor Valter Dešpalj joins with his brother Pavle to bring an exciting original composition from latter, Omaggio a Bellini, to you in two arrangements: cello & guitar and cello & piano.
About Dešpalj's Omaggio a Bellini for Cello and Guitar/Piano
Omaggio a Bellini was inspired by the father of both Pavle and Valter. When both brothers were younger, Pavle heard his father practice a simple etude by guitar virtuoso Ferdinando Carulli, a contemporary of Vincenzo Bellini. Composed in the style of Bellini, the melody uses Carulli's etude as an accompaniment.
I embraced the melody and gave it a title - "Omaggio a Bellini". I was 14 years old at the time. Many years after, I performed the Dvořák Concerto in Catania, the city where Bellini was born and where he is worshiped. I wanted to pay him a tribute, so I played the "Omaggio" as an encore, accompanied by the orchestra's harpist...
Download the score today!
About the Editor – Valter Dešpalj
Valter Dešpalj is professor of cello at music academies in Zagreb and Liechtenstein. A graduate from the Juilliard School (where he studied cello under Leonard Rose and chamber music with Felix Galimir and the Juilliard Quartet), he also took master classes with P. Casals, P. Fournier and A. Navarra, and did two years of postgraduate study with G. Kozolupova at the Moscow Conservatory.
Mr. Dešpalj has performed all over the world, including performances at festivals in Gstaad, Lockenhaus, Kuhmo and Dubrovnik, also in some of the most prestigious concert halls, such as Carnegie Hall, Royal Festival Hall in London, Sydney Opera House, Amsterdam′s Concertgebouw, Moscow Conservatory Hall etc. Besides teaching in Zagreb and Liechtenstein, he has also been a guest professor at the conservatories in The Hague, Amsterdam, Copenhagen and Graz (University of Music), editor of cello music with major music publishers, and member of judging panels at the most prestigious international competitions including Tchaikovsky (Moscow), Bach (Leipzig), Lutoslawski (Warsaw) and ARD (Munich) competitions.
Learn more about Valter Dešpalj and his arrangements at Ovation Press. You can also read an interview with Dešpalj on our blog Ovation Press String Visions.