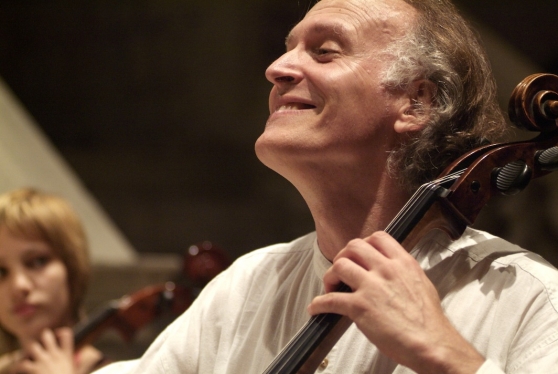 Valter Dešpalj takes on some Spanish Flavor with Granados and Guitar
Spanish composer Enrique Granados originally composed Goyescas, Op. 11 in 1911 as a piano suite. Inspired by the paintings of Francisco Goya, the work is generally considered one of his greatest creations. Granados would later bring melodies from this piano suite over to his opera of the same name written in 1915.
Granados' Intermezzo from the opera Goyescas is the latest edition for cello and guitar from editor Valter Dešpalj.
About Granados' Intermezzo from Goyescas for Cello and Guitar
Goyescas is an opera in one act and three tableaux. The Intermezzo was composed particularly for the opera's American premiere. Dešpalj's transcription is based on both the piano suite and opera versions.
The combination of the two instruments really seems to be perfect for this music. Its Spanish character is enhanced by the variety of tone colors and sound effects they can produce. Also, cello and guitar complement one another very well: the dramatic statements and beautiful melodic lines go to the cello, while the guitar provides rhythmic pulse, counterpoint, and fascinating harmonic modulations.
About the Editor – Valter Dešpalj
Valter Dešpalj is professor of cello at music academies in Zagreb and Liechtenstein. A graduate from the Juilliard School (where he studied cello under Leonard Rose and chamber music with Felix Galimir and the Juilliard Quartet), he also took master classes with P. Casals, P. Fournier and A. Navarra, and did two years of postgraduate study with G. Kozolupova at the Moscow Conservatory.
Mr. Dešpalj has performed all over the world, including performances at festivals in Gstaad, Lockenhaus, Kuhmo and Dubrovnik, also in some of the most prestigious concert halls, such as Carnegie Hall, Royal Festival Hall in London, Sydney Opera House, Amsterdam′s Concertgebouw, Moscow Conservatory Hall etc. Besides teaching in Zagreb and Liechtenstein, he has also been a guest professor at the conservatories in The Hague, Amsterdam, Copenhagen and Graz (University of Music), editor of cello music with major music publishers, and member of judging panels at the most prestigious international competitions including Tchaikovsky (Moscow), Bach (Leipzig), Lutoslawski (Warsaw) and ARD (Munich) competitions.
Learn more about Valter Dešpalj and his arrangements at Ovation Press. You can also read an interview with Dešpalj on our blog Ovation Press String Visions.