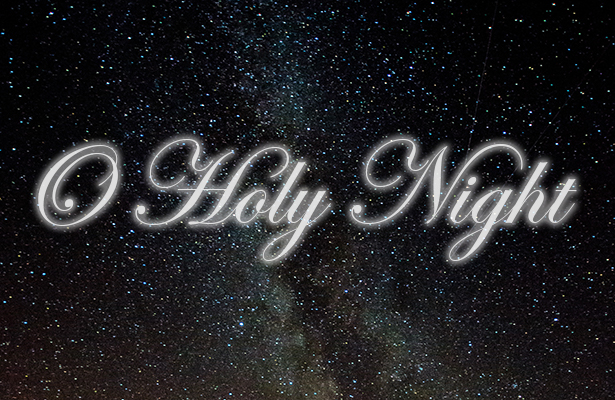 Celebrate the Holidays with O Holy Night for Cello Trio
This time of year, the Christmas Carol O Holy Night is ubiquitous. Over the years the song has been recorded by a number of notable singers, including: Anita Bryant, Mariah Carey, Cher, Perry Como, Bing Crosby, and many others.
In the spirit of giving, we thought it was time to contribute a cello ensemble version!
O Holy Night ("Cantique de Noel") is the result of a collaborative effort between French poet Placide Cappeau and composer Adolphe Charles Adam. Commissioned to write a poem for Christmas mass by his parish priest in the mid-1800s, Cappeau later solicited the help of his friend, Adam, to set his words to music.
This arrangement, written for three cellists, begins with a passage reminiscent of Kitaro's interpretation of O Holy Night from his Peace on Earth album. The score is available in both C major and E-flat major to accommodate players from late beginner to intermediate levels. Each part offers movement and interest for all three musicians.

--Kathy Fraser
O Holy Night also joins Stephen Watkins' cello octet arrangement of the Christmas carol I Saw Three Ships as part of our holiday collection for cello ensemble.
About the Editor – Kathy Fraser
Kathy Fraser grew up in the San Francisco Bay Area during the height of the folk music era. In 1968, she and her sister formed a group of guitar-strumming, harmony-singing pre-teens called The Peanut Gallery. They performed at folk festivals and for special events throughout the 60s and 70s, including the 1974 World's Fair. In 1970 Fraser began playing the cello and soon incorporated it in the group's repertoire. She later began composing her own duets and trios for the cello, as well as arranging classical and pop music.
Today, Fraser is active in community orchestras on the big island of Hawaii. She is both an active performer and composer, though the latter is her favorite pasttime.
Learn more about Kathy Fraser and her arrangements at Ovation Press.