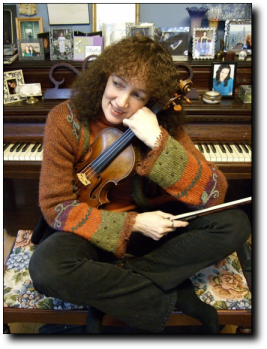 Barlowe Come Close the Curtains of Your Eyes for Violin and Piano
Acclaimed violinist, composer, and Juilliard graduate Amy Barlowe has added another of her original compositions to the Ovation Press catalog. Come Close the Curtains of Your Eyes is now available for violin and piano.
About Barlowe's Come Close the Curtains of Your Eyes for Violin and Piano
With Come Close the Curtains of Your Eyes Amy Barlowe explores the intersection of music and poetry. The composition takes the form of a lullaby based on a poem by Pauline Avery Crawford. Crawford was an American expatriate who wrote for the Paris edition of the New York Herald Tribune in the 1930s and 1940s, throughout the turbulent years before, during, and the Second World War. Barlowe uses the violin to bring life to the "voice" of the work. Along with the piano accompaniment, the violin explores a musical narrative that reflects Crawford's courage and strength in one of the most difficult times in history.
About the Editor – Amy Barlowe
Ms. Barlowe received her B.M. and M.M. degrees from the Juilliard School after studies with Ivan Galamian and Margaret Pardee. She also studied chamber music with coaches Josef Gingold, Felix Galimir, Samuel Rhodes and Earl Carlyss.
As an extremely accomplished composer, Ms. Barlowe has had her arrangement of "Schindler's List" endorsed by John Williams and published by Hal Leonard for two violins or violin and viola with orchestra, as well as for the same combinations with piano. Her original compositions and arrangements include works for two violins and piano, an opera ballet, and a Requiem Mass. Her two Celtic duos for two violas appear on a CD recorded by the Aureole Trio and have been released on the Koch International label. In addition, Ms. Barlowe's critically acclaimed solo and chamber performances have taken her throughout the US, Canada, and Mexico.
Amy Barlowe is the recipient of numerous awards including the Helena Rubinstein Scholarship, Atkinson and Northwest Area grants. Gingold has praised her for "...fine musicianship, excellent instrumental qualities, and a devotion to all things musical."
Learn more about Amy Barlowe and her publications at Ovation Press.