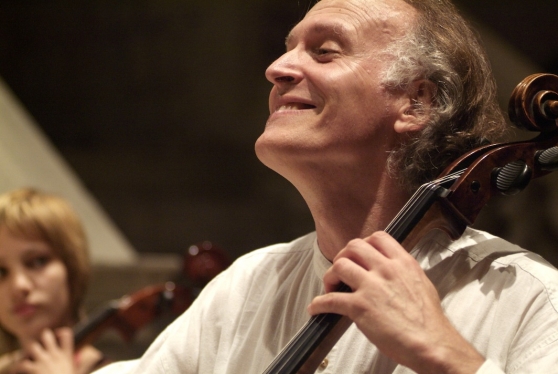 Abendlied "Evening Song" for Cello Sextet
Although he spent most of his life in Germany, Josef Rheinberger was born in Liechtenstein, where editor Valter Dešpalj teaches. Rheinberger was a prolific composer, remembered most for his elaborate and challenging organ compositions. Now, one of his most well-known organ works – Abendlied (Evening Song) – is available for cello sextet exclusively at Ovation Press!
About Rheinberger's Abendlied (Evening Song) for Cello Sextet
Abendlied takes its text from The Gospel according to St. Luke 24:29. In general, Rheinberger drew upon the styles of contemporaries such as Brahms and predecessors such as Schumann, Schubert, Mendelssohn (whom his organ output was compared to) and, above all, Bach. Abendlied highlights some of these composers' musical characteristics. It also provides a great example of what can be achieved with a cello choir.
About the Editor – Valter Dešpalj
Valter Dešpalj is professor of cello at music academies in Zagreb and Liechtenstein. A graduate from the Juilliard School (where he studied cello under Leonard Rose and chamber music with Felix Galimir and the Juilliard Quartet), he also took master classes with P. Casals, P. Fournier and A. Navarra, and did two years of postgraduate study with G. Kozolupova at the Moscow Conservatory.
Mr. Dešpalj has performed all over the world, including performances at festivals in Gstaad, Lockenhaus, Kuhmo and Dubrovnik, also in some of the most prestigious concert halls, such as Carnegie Hall, Royal Festival Hall in London, Sydney Opera House, Amsterdam′s Concertgebouw, Moscow Conservatory Hall etc. Besides teaching in Zagreb and Liechtenstein, he has also been a guest professor at the conservatories in The Hague, Amsterdam, Copenhagen and Graz (University of Music), editor of cello music with major music publishers, and member of judging panels at the most prestigious international competitions including Tchaikovsky (Moscow), Bach (Leipzig), Lutoslawski (Warsaw) and ARD (Munich) competitions.
Learn more about Valter Dešpalj and his arrangements at Ovation Press. You can also read an interview with Dešpalj on our blog Ovation Press String Visions.