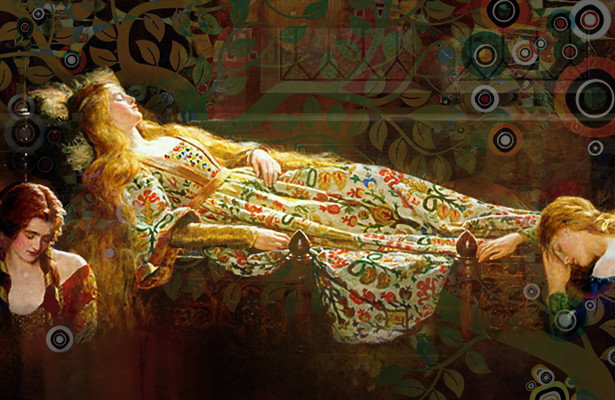 Ravel's Pavane pour une infante défunte for Twelve Celli
It is with great excitement that we present a new editor for Ovation Press: Kars Sebastian Keen. Having studied with one of our most prolific editors, Hans Erik Deckert, Mr. Keen is sure to bring some outstanding arrangements and works to our catalog, as is the case with his first addition: Maurice Ravel's Pavane pour une infante défunte, arranged for a cello ensemble of 12.
About Ravel's Pavane pour une infante défunte for 12 Celli
Ravel, the master of orchestration, was well-known for reworking solo pieces (both original and by other composers) for full orchestra. His Pavane was one such piece. Composed in 1899, the original piano version was dedicated to the Princesse Edmond de Polignac, a French-American musical patron. Interestingly, although the literal translation of the title is "Pavane for a dead Princess", Ravel went to great lengths to point out that the composition was not a funeral lament, "but rather an evocation of the pavane that might have been danced by such a little princess as painted by Velázquez" (referring to Spanish painter Diego Rodriguez de Silva y Velázquez' portrait series of the Infanta Margarita Teresa, who had a tragically short life).
Ravel's orchestral arrangement of Pavane premiered eleven years after the original piano version. Now, over a century later, Pavane is available for cello ensemble, taking full advantage of the rich sonority of the cello.
About the Editor – Kars Sebastian Keen
Kars Sebastian Keen is a German musician and cellist. He studied with acclaimed cellist & Ovation Press editor Hans Erik Deckert, among others, becoming an accomplished cellist, arranger, and composer in his own right. Mr. Keen has taught for over 10 years at the Hochschule für Musik in Weimar. In 2001, he became principal cellist of the Meininger Hofkappelle, and in 2007 he was a founding member of the "12 Thüringer Cellists", comprised of the leading cellists in Thuringia/Germany. For this ensemble he has written and arranged numerous pieces, some of which have been recorded on CD.
Learn more about Kars Sebastian Keen and his arrangements at Ovation Press.