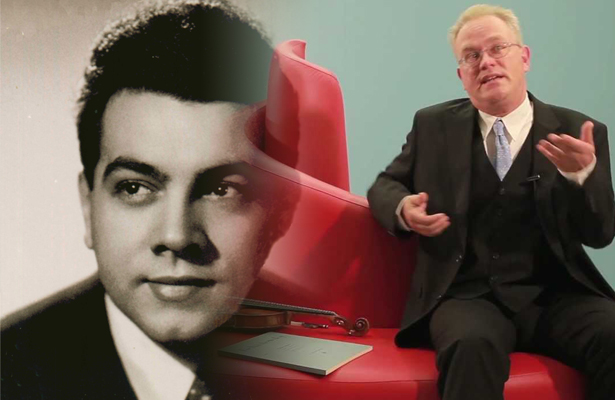 Verdi Celeste Aida for Violin Solo
Celeste Aida (Heavenly Aida) is a dramatic romanza from the first act of Verdi's popular opera Aida. Originally for tenor solo, Celeste Aida has received numerous recordings and performances over the years, including by the great singer and actor Mario Lanza. Lanza's performance was the inspiration for this violin solo edition by Ernst Schliephake.
About Verdi's Celeste Aida for Viola Solo
In this arrangement of Celeste Aida, Schliephake brings the passion of the character Radamès – who dreams of glory and love – to life on the violin.
I was inspired to create this edition of Celeste Aida by that amazing recording of tenor Mario Lanza... I loved it. So, I did a transcription just by listening to the CD of Lanza, without having any of the written score in front of me... I remember that in the end it took me three days to get it on paper.

--Ernst Schliephake
About the Editor – Ernst Schliephake
Ernst Schliephake was born May 23, 1962. After beginning violin lessons at the age of five, at just seven years old he already won his first competition. In 1973 he started playing the clarinet as his second instrument. Schliephake studied violin at Music Academy Detmold from 1979 to 1985 and served as the assistant to his professor Mr. Lukas David from 1983 to 1985. It was during this time that he also played the clarinet in concert with violinist Tibor Varga, performing the Brahms Clarinet Quintet 14 times.
In 1981 Schliephake played in a master class for Ruggiero Ricci, beginning a long friendship and collaboration that continued up to his passing on August 5th, 2012.
Schliephake has served as a violinist in the Düsseldorf Symphony Orchestra, the Bavarian Radio Symphony Orchestra, the Bavarian State Opera Orchestra and since 1989 has been the associate concertmaster of the Munich Symphony Orchestra. He has also edited numerous works for G. Henle Verlag.
Learn more about Ernst Schliephake and his arrangements at Ovation Press.