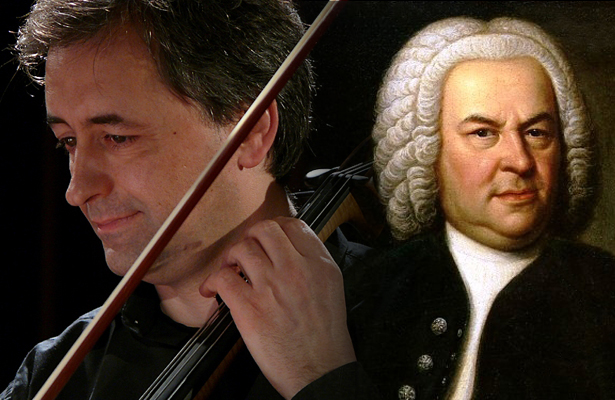 Bach G Minor Prelude & Fugue for Cello Quartet
J.S. Bach's The Well-Tempered Clavier (Das Wohltemperierte Klavier) is one of the most significant and influential solo keyboard music collections ever composed. The collection is comprised of two books with preludes and fugues in all 24 major and minor keys. Like many of Bach's works, it is the subject of many arrangements.
Carsten Jaspert is no stranger to arranging music for multiple celli, having produced cello ensemble editions for a decade. His latest arrangement is a cello quartet rendition of the G minor Prelude & Fugue from the second book of the The Well-Tempered Clavier.
About Bach's Prelude & Fugue in G minor, BWV885 for Cello Quartet
Written 20 years after the first volume, the second book embodies a somewhat different Bach in musical and spiritual terms... more mature and reflective. Some believe that he aimed these exercises for a new generation: that of his own younger children, which of course included then future composers J.C. Bach and J.C.F. Bach.
Of the selections from Book II, the Prelude & Fugue in G minor exhibits a certain exuberant and round musical character that manifests itself in contrasting ways: the Prelude is continuously flowing and revelling, while the Fugue is decisive, deliberate and "stately". Jaspert has created an arrangement for cello quartet that takes advantage of the unique properties of the cello while staying true to Bach's original composition.
About the Editor – Carsten Jaspert
Carsten Jaspert was born in 1966 in Hüls, Germany. He studied cello with Jürgen Wolf in Düsseldorf and Rudolf von Tobel in Bern. Mr. Jaspert has participated in several notable festivals including the Tanglewood Young Artists Instrumental Program in 1984 and the Schleswig Holstein Musik Festival Orchester with Sergiu Celibidache in 1988. From 1987-1988 he was Principal Cellist of the Folkwang Kammerorchester in Essen. Since 1989 he has been a member of the cello section of the NDR Radiophilharmonie in Hannover.
Outside of his orchestral career Mr. Jaspert was a member of and arranger for the Cello Quartet "Die Rheinischen Cellisten" from 1998 – 2000. In 2000 the cello section of the NDR Radiophilharmonie founded the Cello Octet "Celli Family" for which Mr. Jaspert regularly writes arrangements. Since 2005 he has been the cellist in the Helian Quartett.
Learn more about Carsten Jaspert and his arrangements at Ovation Press.