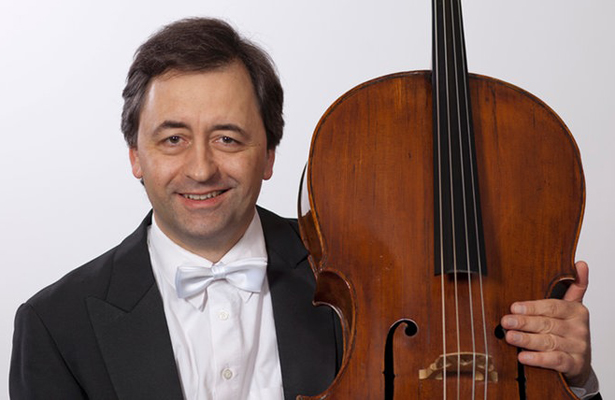 Bizet's Famous Carmen Suite for Cello Octet
Carmen stands as one of Georges Bizet's most popular and critically acclaimed works, with its brilliant musical composition fully expressing the emotion and suffering of the characters. The opera also broke new ground in its depictions of proletarian life, immorality and lawlessness, and the tragic death of the main character on stage. Two suites, drawn from Bizet's original score and adhering closely to his orchestration, were posthumously compiled by his friend Ernest Guiraud. Each of the Carmen Suites contain six numbers, and both suites have been performed and recorded many times.
About Bizet's Carmen Suite for Cello Octet
In his own Carmen Suite arrangement for cello octet, Mr. Jaspert has selected three movements of the Orchestra-Suites and the aria of Don José, "La fleur que tu m'avais jeté".
The first movement is the Prélude to the opera, the second starts with a small introduction containing a motive of the transition to the first act of the opera and leads into the aria as a solo for the first cello. It could be helpful for the accompanying parts (cellos 2-8) to play this movement with mutes. The third movement is a kind of intermezzo: the Entr'acte between second and third act of the opera, and the fourth movement is the famous chanson Bohême.

--Carsten Jaspert
About the Editor – Carsten Jaspert
Carsten Jaspert was born in 1966 in Hüls, Germany. He studied cello with Jürgen Wolf in Düsseldorf and Rudolf von Tobel in Bern. Mr. Jaspert has participated in several notable festivals including the Tanglewood Young Artists Instrumental Program in 1984 and the Schleswig Holstein Musik Festival Orchester with Sergiu Celibidache in 1988. From 1987-1988 he was Principal Cellist of the Folkwang Kammerorchester in Essen. Since 1989 he has been a member of the cello section of the NDR Radiophilharmonie in Hannover.
Outside of his orchestral career Mr. Jaspert was a member of and arranger for the Cello Quartet "Die Rheinischen Cellisten" from 1998 – 2000. In 2000 the cello section of the NDR Radiophilharmonie founded the Cello Octet "Celli Family" for which Mr. Jaspert regularly writes arrangements. Since 2005 he has been the cellist in the Helian Quartett.
Learn more about Carsten Jaspert and his arrangements at Ovation Press.