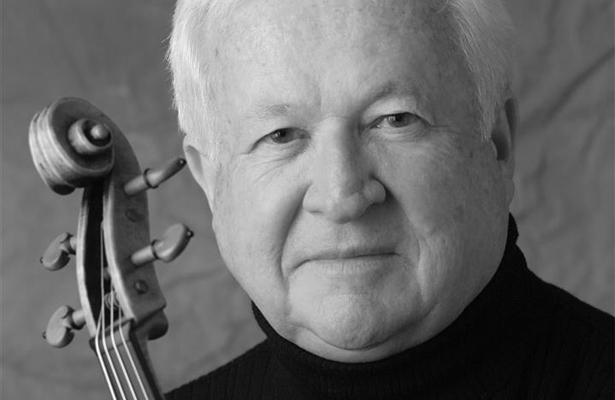 Exclusive Interview & New Viola Arrangements from Donald McInnes
Donald McInnes, world famous violist and teacher, is known in virtually every corner of the artistic world for his appearances with major orchestras, recitals, chamber music participation, and numerous master classes. To mark the release of three of his new arrangements for viola, he recently sat down for an exclusive interview with us. Be sure to read up on what Mr. McInnes has to say about teaching, orchestra prep, recordings, and more, and check out his new scores below!
About Korngold's Much Ado About Nothing for Viola and Piano
Korngold's Much Ado About Nothing was originally composed in 1918-1919 as incidental music for chamber orchestra to the Shakespeare play. Premiering in Vienna in 1920, it enjoyed instant success and soon spread around the world in a series of arrangements, now further augmented by this exciting new version for viola and piano!
About Schubert's Serenade for Viola and Piano
Schubert's immortal Serenade (Ständchen) was written in 1826 and later compiled posthumously as part of Schwanengesang (Swan Song). It was originally composed as an alto solo and male chorus and was subsequently rearranged for female voices only. Now it has been transcribed for viola and piano, while preserving the grace and beauty of its simple melody. Through the viola, the essence of the "singer" shines through, urging his lover to make him happy.
About Strauss's Serenade for Viola and Piano
Serenade (Ständchen) is the second song in a set of Six Lieder, Op. 17 originally for high voice and piano by Richard Strauss. Like in the arrangement of Schubert's Serenade, the music translates the language of love to viola. Below is an English translation of the last stanza.
Sit, here it darkens mysteriously
Beneath the lindens,
The nightingale over our heads
Shall dream of our kisses,
And the rose, when it wakes in the morning,
Shall glow from the wondrous passions of the night.
About the Editor – Donald McInnes
Mr. McInnes has appeared as soloist with such orchestras as the New York Philharmonic, Boston Symphony, Orchestra Nationale de France, Toronto Symphony, Seattle Symphony, the National Symphony UNAM Philharmonic of Mexico, and many more. Although retiring from public performance in 2009, he maintains a very busy schedule with his class of viola students from throughout the world. Today, his students can be found winning important competitions, in leading orchestras, and teaching at many of the finest conservatories and universities. In addition, Mr. McInnes has been an active recording artist who can be heard on Columbia, RCA, Deutsche Grammophon, Angel(EMI), etc. During the fall of 1999, a re-release of his famous recording of Berlioz' Harold in Italy with Leonard Bernstein conducting became available. The Penguin Guide to CD's ranked this recording as follows:
"Donald McInnes is a violist with a superbly rich and even tone. His first entry, with the phrase echoed, is a ravishing moment and he responds at all times to the conductor, yet has plenty of individuality. This recording goes to the top of the list of available recordings."
In 2004, Mr. McInnes was honored as the National Artist Teacher of the Year by the American String Teachers' Association. This same year he received the Silver Alto Clef Award, the highest award presented by the International Viola Society. Mr. McInnes also held Professorship of Viola at the University of Southern California (the position previously held by his teacher, the famed William Primrose) for 53 years until May of 2014 when he retired.
Learn more about Donald McInnes and his arrangements at Ovation Press.