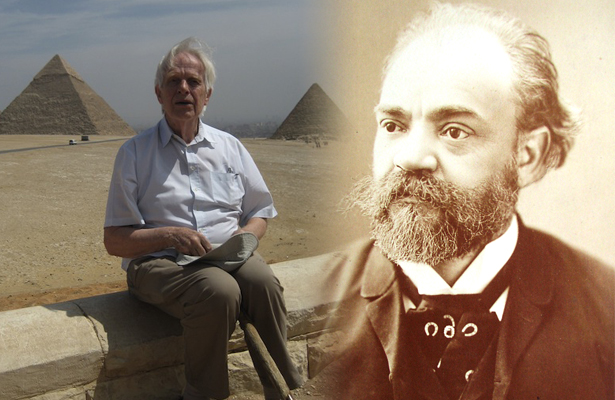 Deckert arranges Dvořák Rondo for Cello Quintet
Dvořák's Rondo in G Minor, Op. 94 comes to cello quintet with an outstanding arrangement by Hans Erik Deckert!
A long time standard in the repertoire of cellists, Dvořák's Rondo is a wonderfully entertaining piece dedicated to the composer's friend and cellist Hanus Wihan. With Deckert's arrangement, you and four of your fellow cellists can share the intimate musical experiences of Dvořák and Wihan with modern audiences.
About Dvořák 's Rondo for Cello Quintet
After Dvořák had agreed to become Director of the newly formed Conservatory of Music of America, he put together a "farewell" tour of Bohemian and Moravian cities in which himself, Wihan, and violinist Ferdinand Lachner performed solo works and Dvorak's piano trios together. Dvořák wrote the Rondo to be played with Wihan throughout the tour, and two years later he arranged the piano accompaniment for small orchestra.
American music lecturer Benjamin Folkman notes that the Rondo uses a "dance-like Slavic-voiced theme which combines jaunty humor with wistfulness in typically Dvořákian fashion." In addition, the rondo has two contrasting counter-subjects: "one suavely amorous in its melodic arch, the other euphoric with irrepressible scampering triplets." These three distinctive motifs evolve according to the regular form A-B-A-C-A-B-A.
In this arrangement, Deckert transcribed the piano part for the four cellos, while preserving the original solo part. This makes it particularly suitable for a cello class with solo talents.
Ovation Press also offers a cello octet version of the Rondo arranged by Valter Dešpalj.
About the Editor – Hans Erik Deckert
Hans Erik Deckert was born and grew up in Germany. The son of German and Danish parents, he moved to Denmark shortly after the war in order to study cello and conducting in Copenhagen. Deckert has had a passionate and prolific career in these fields, as well as in chamber music. His roots in the German musical tradition have given him a depth of musicianship much in demand at solo and chamber masterclasses and seminars, which is mixed with a concern for the wider social responsibility of music, stemming from his Scandinavian environment.
For Ovation Press, Deckert has employed this musicianship in a wide number of arrangements of varying styles: including Bach's Four Canons from The Art of Fugue (Ottava, Duodecima, Decima, Augmentationem), Rachmaninoff's Vocalise, Saint-Saëns' The Swan, and much more.
Presently Hans Erik Deckert is Honorary President of the Danish section of ESTA (which he also founded in 1978) and resident conductor with the Cello Academy (which embraces a professional 12-part cello ensemble as well as regular training courses for students). He also holds a visiting post at the Freie Musikschule in Hamburg.
Learn more about Hans Erik Deckert and his arrangements at Ovation Press.