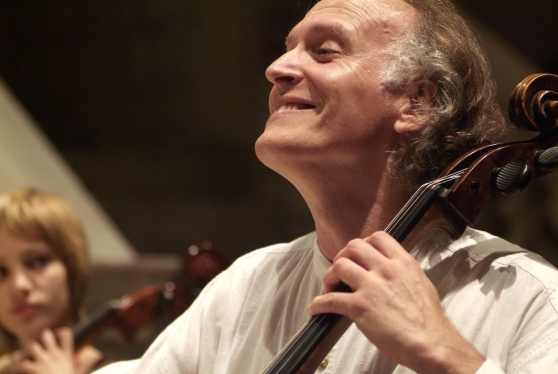 Dešpalj arranges Sarasate's popular showpiece
Pablo de Sarasate's famous composition Zigeunerweisen for violin and orchestra has been a favorite challenge for both young virtuosos and advanced students. Now editor Valter Dešpalj has transcribed the piece to be played on cello with either a string quintet or string orchestra.
About Sarasate's Zigeunerweisen for Cello and String Quintet/Orchestra
Zigeunerweisen (Gypsy Airs) is based on themes of the Roma people. This one-movement work can be divided into four sections based on the tempo. The first three sections have a moderate to slow tempo, followed by an extremely fast-paced final section which incorporates the csárdás Hungarian folk dance. This section even borrows a theme previously used by Liszt in his Hungarian Rhapsody No. 13.
[This transcription] is based on the composer's orchestral version, where the orchestration leans almost entirely on the string section. As such, it was necessary to incorporate some significant elements of the wind section to result in a more complete sound. As the soloist basically plays an octave lower than is written for the violin, small adaptations were made in the accompaniment as to adjust the sound and balance.

--Valter Dešpalj
About the Editor – Valter Dešpalj
Valter Dešpalj is professor of cello at music academies in Zagreb and Liechtenstein. A graduate from the Juilliard School (where he studied cello under Leonard Rose and chamber music with Felix Galimir and the Juilliard Quartet), he also took master classes with P. Casals, P. Fournier and A. Navarra, and did two years of postgraduate study with G. Kozolupova at the Moscow Conservatory.
Mr. Dešpalj has performed all over the world, including performances at festivals in Gstaad, Lockenhaus, Kuhmo and Dubrovnik, also in some of the most prestigious concert halls, such as Carnegie Hall, Royal Festival Hall in London, Sydney Opera House, Amsterdam′s Concertgebouw, Moscow Conservatory Hall etc. Besides teaching in Zagreb and Liechtenstein, he has also been a guest professor at the conservatories in The Hague, Amsterdam, Copenhagen and Graz (University of Music), editor of cello music with major music publishers, and member of judging panels at the most prestigious international competitions including Tchaikovsky (Moscow), Bach (Leipzig), Lutoslawski (Warsaw) and ARD (Munich) competitions.
Learn more about Valter Dešpalj and his arrangements at Ovation Press. You can also read an interview with Dešpalj on our blog Ovation Press String Visions.