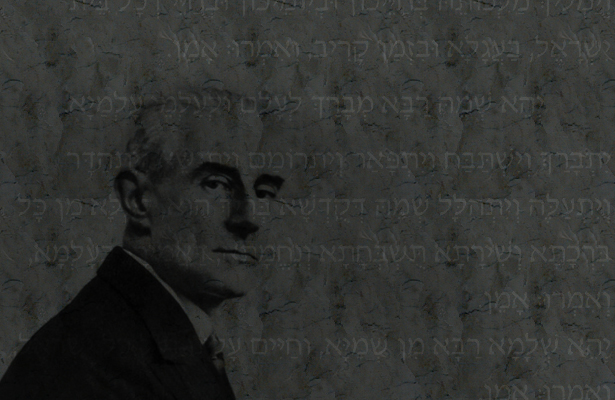 New editor David Carter arranges Jewish prayer for cello ensemble
The term "Kaddisch" (or "Kaddish," spelled without the "c" in many English-speaking countries) refers to a Jewish hymn of praise revolving around the sanctification and exaltation of God. French composer Maurice Ravel utilized part of the Kaddisch in a vocal and piano composition commissioned in 1914 for the set Deux mélodies hébraïques.
Ovation Press is delighted to debut a new editor, Chicago-based David Carter, with his two arrangements of Ravel's "Kaddisch" for cello ensemble and cello ensemble with harp.
About Ravel's "Kaddisch" for Nine Celli
Ravel's original composition provides an impressionistic song setting for the Aramaic text that separates different sections of a synagogue service. Ravel also quotes Jewish liturgical melodies throughout the song. This arrangement of "Kaddisch" for nine celli draws upon both the original work and the composer's 1919 arrangement for voice and orchestra.
The solo cello in my arrangement takes on the role of the vocal part. The eight-cello ensemble is versatile enough to take on the accompanying role played by the piano in the original and by the orchestra in Ravel's arrangement. The original song reaches a dramatic high point near the end with a wordless ascent by the vocalist that is supported by a crescendo in the piano.
--David Carter
About Ravel's "Kaddisch" for Nine Celli and Harp
David Carter has also arranged a version of "Kaddisch" that adds the harp to the cello ensemble, enhancing the music with its ethereal and ambient tonal quality. Like in the celli-only arrangement, the main cello assumes the vocal solo part while the other eight celli and the harp form the accompaniment.
About the Editor – David Carter
David S. Carter is a composer and teacher based in Chicago where he is a Lecturer at North Park University. His works have been performed or recorded by the JACK Quartet, the International Contemporary Ensemble (ICE), Ensemble Dal Niente, Ensemble Court-Circuit, Ensemble Signal, and the Callithumpian Consort, among others. Composition prizes he has been awarded include first place in the 2012 Iron Composer competition at Baldwin Wallace University, Northwestern University's William T. Faricy Award, and second prize in the Rhenen (Netherlands) International Carillon Composition Competition.
At Northwestern University he taught music theory, composition, orchestration, aural skills, and a class on the Beatles and the Rolling Stones. He earned his doctorate in music composition at Northwestern, where his principal teacher was Lee Hyla, and earned his Bachelor of Arts degree at Yale University.
Learn more about David Carter and his arrangements at Ovation Press.