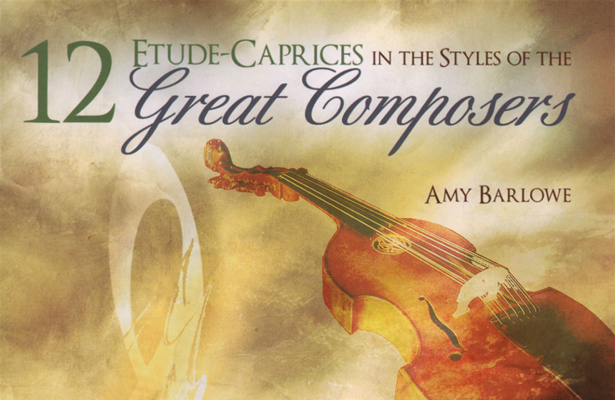 Amy Barlowe's 12 Etude-Caprices for Viola
This Christmas we have a special treat for violists. Amy Barlowe's 12 Etude-Caprices in the Styles of the Great Composers, an impressive and globally acclaimed collection of innovative and versatile etudes, is now available for viola in its entirety!
About Barlowe's 12 Etude-Caprices in the Styles of the Great Composers for Viola Solo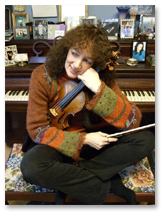 Suitable for intermediate to advanced viola students, adults returning to the viola, and violinists choosing to strengthen viola skills, these compositions are as perfect for study and contests as they are for the recital hall. They address various musical aspects – sounding points, varied vibrato, and techniques for improving intonation – with the goals of increasing facility, musicianship, and stylistic awareness. Each original etude provides a fresh and unique approach to the age old tradition of technical study. Among others, the collection represents composers such as Bach, Mozart, Beethoven, Paganini, Brahms, and Bartók.
Having been internationally recognized, in its first incarnation, as a unique method for the study of style within an historical context, it has received rave reviews from such violinists/violists and teachers as Jaime Laredo, Paul Kantor, Stephen Clapp, Joseph Gold, Gerardo Ribeiro, Charles Avsharian and Patricia McCarty.
About the Editor – Amy Barlowe
Ms. Barlowe received her B.M. and M.M. degrees from the Juilliard School after studies with Ivan Galamian and Margaret Pardee. She also studied chamber music with coaches Josef Gingold, Felix Galimir, Samuel Rhodes and Earl Carlyss.
As an extremely accomplished composer, Ms. Barlowe has had her arrangement of "Schindler's List" endorsed by John Williams and published by Hal Leonard for two violins or violin and viola with orchestra, as well as for the same combinations with piano. Her original compositions and arrangements include works for two violins and piano, an opera ballet, and a Requiem Mass. Her two Celtic duos for two violas appear on a CD recorded by the Aureole Trio and have been released on the Koch International label. In addition, Ms. Barlowe's critically acclaimed solo and chamber performances have taken her throughout the US, Canada, and Mexico.
Amy Barlowe is the recipient of numerous awards including the Helena Rubinstein Scholarship, Atkinson and Northwest Area grants. Gingold has praised her for "...fine musicianship, excellent instrumental qualities, and a devotion to all things musical."
Learn more about Amy Barlowe and her arrangements at Ovation Press.