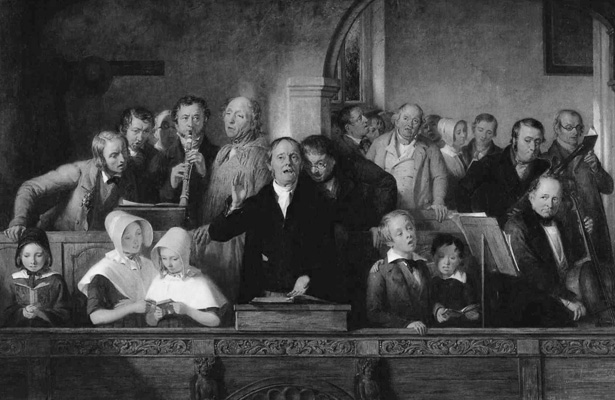 Deckert arranges Franco-Flemish composers Compère and Lasso
Loyset Compère and Orlando di Lasso represent two generations of the same musical tradition. Both came from the Franco-Flemish school characterized by a style of polyphonic vocal music composition which dominated certain areas throughout the Renaissance. Compère wrote in the Early-Middle Renaissance, the same time as Josquin des Prez (arguably the most influential composer of that age). Lasso entered the picture in the Late Renaissance, during which he became the main representative of the Franco-Flemish school's more mature polyphonic style. Now, half a millennium later, two fantastic cello ensemble arrangements of these great composers' music by Hans Erik Deckert are available for download exclusively at Ovation Press.
About Compère's O vos omnes for Cello Trio
Loyset Compère was one of the most prominent composers of the motet-chanson, a specialized musical form of the Renaissance era which usually consisted of two upper voices singing a secular text and a lower tenor voice singing a sacred text. O vos omnes is a motet-chanson that is over 500 years old. Deckert notes that the simplicity of its construction creates an atmosphere of unprecedented devotion, with a vibrant rhythmic element that holds the musical flow together. Cellists who study this piece should be subtle in their use of dynamics, sensitively following the changing intensity of the continuous vocal dialogue.
About Lasso's O la, o che bon eccho! for Cello Octet
Orlando di Lasso's O la, o che bon eccho! is a cheerful arrangement based on a madrigal written for an a cappella choir. Deckert divides the octet into two four-part groups. One group repeatedly plays melodies in very short phrases which are promptly answered in the second group half a measure later, creating an echo effect via canon. Deckert recommends at least two cellos on each voice in the first group and one cello on each voice in the echo group. A creative way to maximize the echo effect is to have the echo group perform offstage or in a neighboring room.
About the Editor – Hans Erik Deckert
Hans Erik Deckert was born and grew up in Germany. The son of German and Danish parents, he moved to Denmark shortly after the war in order to study cello and conducting in Copenhagen. Deckert has had a passionate and prolific career in these fields, as well as in chamber music. His roots in the German musical tradition have given him a depth of musicianship much in demand at solo and chamber masterclasses and seminars, which is mixed with a concern for the wider social responsibility of music, stemming from his Scandinavian environment.
For Ovation Press, Deckert has employed this musicianship in a wide number of arrangements of varying styles: including Bach's Four Canons from The Art of Fugue, Rachmaninoff's Vocalise, Saint-Saëns' The Swan, and much more.
Presently Hans Erik Deckert is Honorary President of the Danish section of ESTA (which he also founded in 1978) and resident conductor with the Cello Academy (which embraces a professional 12-part cello ensemble as well as regular training courses for students). He also holds a visiting post at the Freie Musikschule in Hamburg.
Learn more about Hans Erik Deckert and his arrangements at Ovation Press.