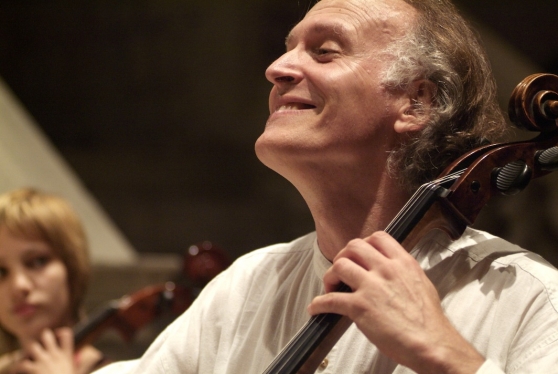 Dešpalj Transcribes Two Works from the Middle & Late Baroque Periods
Editor Valter Dešpalj's newest transcriptions for cello ensemble pull from two of the three major periods within the Baroque period. Alessandro Stradella and Joseph Bodin de Boismortier – representing the Middle Baroque and Late Baroque respectively – left somewhat differing legacies. Though producing many well-known works, Stradella's life was marked with scandalous affairs such as infidelities, embezzlement, and assassination attempts (the last of which was successful). Boismortier had an extremely fruitful career: he obtained his own royal license for engraving music and made significant profits publishing his music for the public, though many critics took aim at the lack of ingenuity in his music.
However, both Stradella and Boismortier were highly influential figures in Baroque music during their times. And, even though they are overshadowed by the great titans of the Baroque, their works remain as hidden gems. Valter Dešpalj breathes new life into these two composers with transcriptions for cello ensemble.
About Stradella's Sinfonia a tre for Cello Trio
Sinfonia a tre is a short work of four contrasting movements and a great example of Stradella's style.
Originally written for two violins and figured bass, the music has a certain choral quality with maestoso openings of slow movements and masterful, transparent counterpoint throughout the piece. Not very technically demanding, the Sinfonia could well lend itself to a larger cello choir, without the risk of sounding too heavy. Therefore this transcription includes a supplement for cello octet formation (3+3+2) containing an alternative version of the second movement with usage of responsorial effects.

--Valter Dešpalj
About Boismortier's Concerto in A minor for Cello Quartet
The Concerto in A minor is the second of Boismortier's Six Concerti for Five Flutes or Other Instruments, Op. 15. It blends the distinct charm of the French Baroque style with a sound influenced by Italian composers such as Vivaldi and Corelli.
This edition contains slurs and dynamic markings (in the urtext there are none), but experienced baroque cellists will, no doubt, explore various possibilities. The most important thing is not to indulge into excessive dynamic changes but rather to allow the logic and good humor of this music to speak for itself.

--Valter Dešpalj
About the Editor – Valter Dešpalj
Valter Dešpalj is professor of cello at music academies in Zagreb and Liechtenstein. A graduate from the Juilliard School (where he studied cello under Leonard Rose and chamber music with Felix Galimir and the Juilliard Quartet), he also took master classes with P. Casals, P. Fournier and A. Navarra, and did two years of postgraduate study with G. Kozolupova at the Moscow Conservatory.
Mr. Dešpalj has performed all over the world, including performances at festivals in Gstaad, Lockenhaus, Kuhmo and Dubrovnik, also in some of the most prestigious concert halls, such as Carnegie Hall, Royal Festival Hall in London, Sydney Opera House, Amsterdam′s Concertgebouw, Moscow Conservatory Hall etc. Besides teaching in Zagreb and Liechtenstein, he has also been a guest professor at the conservatories in The Hague, Amsterdam, Copenhagen and Graz (University of Music), editor of cello music with major music publishers, and member of judging panels at the most prestigious international competitions including Tchaikovsky (Moscow), Bach (Leipzig), Lutoslawski (Warsaw) and ARD (Munich) competitions.
Learn more about Valter Dešpalj and his arrangements with us at Ovation Press. You can also read an interview with Dešpalj on our blog Ovation Press String Visions.