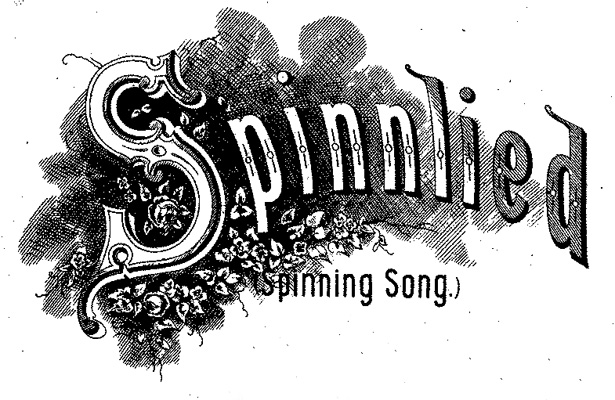 Dinerchtein Spins Popper's Spinning Song for Viola
David Popper was a prolific Bohemian cellist and composer, writing a number of pieces which are still heard in concert halls today. He is a fitting musical subject for editor Viacheslav Dinerchtein, who has always been firm about letting go of any preconceived notions of what can or cannot be played on the viola.
In his previous work at Ovation Press, Dinerchtein made no technical or musical concessions when transcribing to the viola from violin. He achieves the same going from cello to viola with Popper's Spinning Song.
About Popper's Spinning Song for Viola and Piano
In addition to his larger works, Popper is well-known for a number of shorter showpieces written to highlight the unique sound and style native to the cello. He extended the instrument's range to new heights with pieces such as Spinnlied (Spinning Song). Dinerchtein's arrangement brings that same approach in his transcription for the viola. It is a technical tour de force in under two minutes.
About the Editor – Viacheslav Dinerchtein
Born in Minsk, Belarus – and growing up in Mexico – internationally-acclaimed violist Viacheslav Dinerchtein now resides with his wife and two children in Switzerland. He has appeared as a soloist with orchestra, in recitals and chamber music concerts throughout North and South America and Europe including venues such as: Carnegie Hall (New York), the Kennedy Center (Washington), Spoleto Music Festival (Italy), Palacio de Bellas Artes (Mexico City), and Sociedad Filarmónica de Lima (Peru), among others.
Dinerchtein is president of the Swiss Viola Society, a member of the Lipkind String Quartet, and recording artist for the Quindecim label. In addition, he has a strong interest in transcription/arrangement and has also been the dedicatee of several compositions for viola: including winners of competitions for composers. Dinerchtein premiered the viola version of Bartok's 44 Duets for Two Violins by William Primrose.
Dinerchtein studied with his father Boris Dinerchtein, Joseph de Pasquale at the Peabody Conservatory, and with Roland Vamos at Northwestern University. In his free time Viacheslav enjoys reading, chess, photography, and card magic.
Learn more about Viacheslav Dinerchtein and his arrangements at Ovation Press. You can also read more at www.vdin.ch.