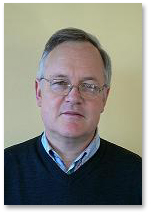 Stephen Watkins Arranges Bach's Chaconne for Cello quartet
Ovation Press is excited to present a new arrangement continuing the long tradition of arranging Bach's Chaconne for solo violin for new instruments and ensembles. This month we are announcing the publication of a version for cello quartet by editor Stephen Watkins.
About Bach's Chaconne for Cello Quartet
The Chaconne from Bach's Partita in D Minor for violin is one of the most renowned and impressive works ever composed for the instrument. In the 300 years since its composition, composers and performers have created numerous arrangements of the work ranging from keyboard transcriptions to versions for solo guitar.
In the words of the editor, the premise of the arrangement is that surely what one violin can do four cellos should also be capable of. The texture of the arrangement is informed by Watkins' previous work adapting Bach organ works for cello ensemble; the Chaconne is thus freshly illuminated by the distinct tessitura and harmonic warmth of the cello quartet. Watkins also weaves quotes from the cello suites into the score, pushing the piece beyond a simple arrangement to an homage to Bach's entire oeuvre.
About Stephen Watkins
Stephen Watkins attended the Guidhall School of Music in London where he studied, of all things, trombone and piano. You might be wondering how he came to be writing music for cello. Mr. Watkins' real interest at the Guidhall School was in composition, where he benefited from the tuition of very diverse professors. However, upon leaving the school, he entered the profession of music education, involved in classroom and instrumental teaching. When Watkins was in his mid-forties, he came to a crossroads in life, encountering a medical situation that ruled out playing brass at the professional level. After some soul-searching, Mr. Watkins changed his primary instrument to the cello.