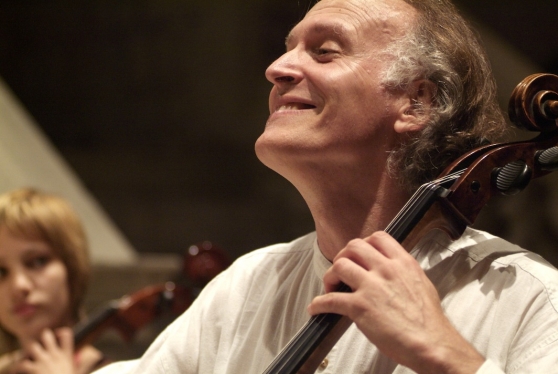 Valter Dešpalj Brings Dvořák & Gershwin to the Cello Ensemble
Antonin Dvořák and George Gershwin... two composers from two different lands and two different time periods. Yet, despite their differences, their lives also shared some parallels. Both Dvořák and Gershwin left their homelands and journeyed to another country: Dvořák coming to America from his native Bohemia and Gershwin heading to France where he would begin work on his famous composition An American an Paris. Both would then return to their homelands to complete their journeys, journeys which helped shaped them as musicians and enabled them to establish their prolific legacies which persist to this day.
In this latest release, editor Valter Dešpalj has masterfully arranged works by these two very different composers for the cello.
About Dvořák Rondo for Cello Octet
The original composition for cello and piano was written in 1891. In the following years during his time in America, he arranged the piano part for small orchestra consisting of strings, two oboes, two bassoons and timpani. Mr. Dešpalj's transcription is based mainly on this latter orchestral version. He found the warm timbre of the cello octet particularly suitable for such music which evokes the sound of his native Bohemia.
Purchase Dvořák Rondo for Cello Octet today!
About Gershwin The Man I Love Cello Quartet
In contrast to the unique sound of the Czech Rondo, this arrangement of the popular Gershwin song The Man I Love brings its American sound to the cello quartet. The sound and clarity of the four voice texture recalls the string quartet writing by the Viennese classics, characterized by free and improvisational rhythmical patterns.
Purchase Gershwin The Man I Love for Cello Octet today! (please note that this score is not available to customers living in the United States)
About the Editor – Valter Dešpalj
Valter Dešpalj is professor of cello at music academies in Zagreb and Liechtenstein. A graduate from the Juilliard School (where he studied cello under Leonard Rose and chamber music with Felix Galimir and the Juilliard Quartet), he also took master classes with P. Casals, P. Fournier and A. Navarra, and did two years of postgraduate study with G. Kozolupova at the Moscow Conservatory.
Mr. Dešpalj has performed all over the world, including performances at festivals in Gstaad, Lockenhaus, Kuhmo and Dubrovnik, also in some of the most prestigious concert halls, such as Carnegie Hall, Royal Festival Hall in London, Sydney Opera House, Amsterdam′s Concertgebouw, Moscow Conservatory Hall etc. Besides teaching in Zagreb and Liechtenstein, he has also been a guest professor at the conservatories in The Hague, Amsterdam, Copenhagen and Graz (University of Music), editor of cello music with major music publishers, and member of judging panels at the most prestigious international competitions including Tchaikovsky (Moscow), Bach (Leipzig), Lutoslawski (Warsaw) and ARD (Munich) competitions.