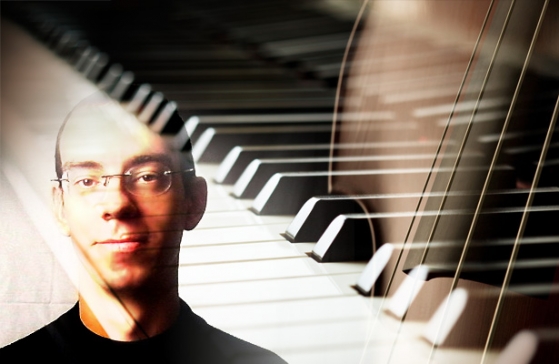 New Schelomo Reduction Helps Pianists and Cellists
Though our motto has always to provide expertly edited music for string players, our latest score, while for piano, should be of great interest to cellists and pianists alike. Editor Alex Maynegre has created a vastly improved piano reduction for Ernst Bloch's Schelomo, transforming Bloch's original reduction from a confusing and often unplayable score for study into an understandable and ready-to-play score. Cellists - do yourself and your accompanist a favor and use this piano part for your next recital performance of Schelomo.
About Bloch's Schelomo Piano Reduction
From the Bloch Schelomo score page on our website:
For many decades, pianists have had to try to make sense and play the original piano and cello version of Schelomo, by Ernest Bloch. The piano reduction of this masterpiece is nothing but impossible to play and to decipher and every pianist has had to come to terms with it either by rewriting most of it or by omitting very important material.

As Dr. Allison Gagnon wrote, "Bloch avoids making the choices in notation that would have made his piano reduction a score for performance, rather than for reference. He resorts to use of a third staff in small print to include more information, so each pianist has to edit and rewrite the part in order to play it well."

This also means that every pianist plays it differently, which makes it difficult for cellists to remember what sounds and what material they should be listening for when they perform this piece with piano.

The new reduction by Dr. Maynegre solves all the reading and technical problem of Schelomo without making the reduction overly simplified. The extra staves are removed, the combined time signatures re-arranged and all the musical material arranged in a way that is all understandable and playable.
Purchase Bloch's Schelomo piano reduction today!
About the Editor – Alex Maynegre-Torra
Alex Maynegre began studying the piano at age seven in his native Mataró in Catalonia, Spain. He obtained the highest degree in piano performance from the Conservatori Superior del Liceu de Barcelona in 1996. He would go on to complete a Master's degree and the Artist Diploma in piano performance at the Hartt School (Hartford, CT) in May of 2002, studying with professors Luiz de Moura Castro and David Westfall. In December 2009 received his Doctoral degree on Collaborative Piano at the University of Colorado at Boulder, where he studied with professor Anne Epperson.
Since 1998, Maynegre has received prizes in several competitions both in Spain and the United States. Maynegre has appeared in concert with Joseph Silverstein, Lynn Harrell, Sheila Browne, Brooks Whitehouse, Tadeu Coelho, Igor Begelman, Nathaniel Mayfield and the Emerson String Quartet, among others. He is currently staff pianist at the Butler School of Music in the University of Texas at Austin in 2010 as staff pianist, and has worked regularly as staff pianist for the Meadowmount School of Music for Strings since 2008.
Learn more about the editor Alex Maynegre-Torra.