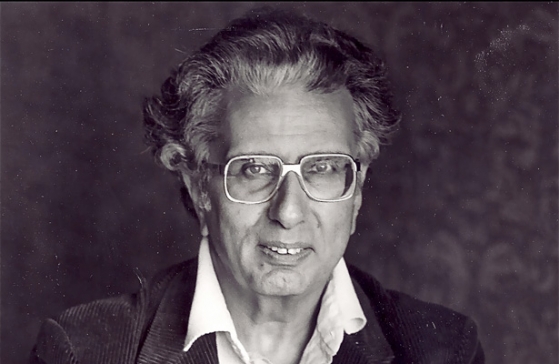 Violist Bernard Zaslav publishes three Dvořák arrangements and sits down for an interview with Ovation Press
In an exclusive interview with acclaimed violist and editor Bernard Zaslav, we learn more about the inspiration for his memoirs, his thoughts on the changing music world, and his extensive experience in transcribing music for the viola.
When asked what inspired him to transcribe a number of Dvořák's compositions for viola, Mr. Zaslav had this to say:
Here we had one of the most adored of composers, one with an unbounded gift for melody and himself a professional violist, who left us with not a speck of solo repertoire.

While he wrote so prolifically for every other string instrument – including his delectable variety of chamber music – arranging and recording the album seemed like a no-brainer. If Fritz Kreisler saw fit to arrange two of theSlavonic Dances, even the slow movement of the Op. 100 Sonatina (which he named "Indian Lament") and perform them as encores in recital, I felt emboldened to try my hand at arranging and recording other works for violin, cello, and voice.
About Dvořák's Four Romantic Pieces arranged for viola and piano
The somewhat complex history of the Four Romantic Pieces began when Dvořák took notice of an amateur violinist who lived in his building, a chemistry student named Josef Kruis. Dvořák would write a work in which he could play the viola in partnership with Kruis and his violin teacher. The original work proved too challenging for Kruis, and Dvořák decided to compose something easier: a series of four Bagatelles. He would later transcribe them for violin and piano, and it was in this form, under a new title Four Romantic Pieces, Op. 75, that they reached print.
Purchase Dvořák Four Romantic Pieces for viola and piano today!
About Dvořák's Four Songs arranged for viola and piano
Four Songs, Op. 2 takes us as far back as Dvořák's early theater years and a set of eighteen songs called Cypresses. Through the aid of a friend, Dvořák realized that the music did not fit the words very well. He consigned his manuscript to a drawer, where they remained for about a decade-and-a-half. Dvořák returned to these works and substantially revised four songs from the collection, publishing them in 1883, and labeling them Op. 2 to make it clear that they were early works.
Purchase Dvořák Four Songs for viola and piano today!
About Dvořák's Slavonic Dance No. 1 arranged for viola and piano
The Slavonic Dances are a series of 16 orchestral pieces composed between 1878 and 1886 and published in two sets as Op. 46 and Op. 72 respectively. Among the composer's most memorable works, they were originally written for piano four hands and inspired by Brahms' Hungarian Dances. For his transcription of the Dvořák'sSlavonic Dance No. 1, Bernard Zaslav consulted a previous transcription by the legendary violinist-composer Fritz Kreisler, taking note of its brilliant string figurations, its mischievous chromatic harmonics and its clever incorporation of material from otherSlavonic Dances.
Purchase Dvořák Slavonic Dance No. 1 for viola and piano today!
About the Editor – Bernard Zaslav
A native of Brooklyn, New York, Bernard Zaslav spent the first two years of his career in the viola section of the Cleveland Orchestra under George Szell, and the rest of the 20th century as violist of the Kohon String Quartet, the Composers String Quartet, the Fine Arts String Quartet, the Vermeer String Quartet, the Stanford String Quartet, and the Zaslav Duo. Within these ensembles he shared the responsibility for commissioning, premiering, and recording new works by some of the most distinguished composers of the era – including Elliot Carter, Milton Babbitt, Ruth Crawford-Seeger, Roger Sessions, William Balcom, and many others.
On May 3rd of this year, the Bernard Zaslav archive of music and memorabilia became a part of PIVA (Primrose International Viola Archive) at Brigham Young University in Provo, Utah. A truly great honor, Mr. Zaslav's sheet music and recordings are available there to violists worldwide.
To learn more check out our interview with Bernard Zaslav, conducted by Ovation Press co-founder Hans Jensen. Mr. Zaslav has recently published three arrangements of pieces by Antonín Dvořák, adding to a growing collection of outstanding arrangements for viola and piano published by Ovation Press.