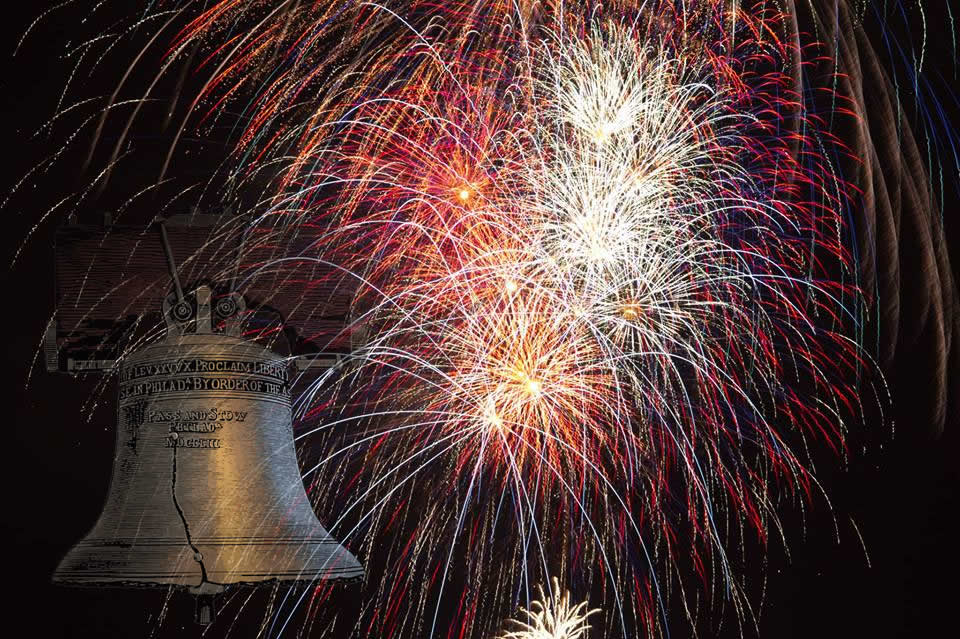 Celebrating Independence Day with the Liberty Bell
We hope everyone had a wonderful and safe 4th of July, and that you are continuing to enjoy the holiday weekend. Besides fireworks, there is perhaps no more iconic representation of American independence than the Liberty Bell. We invite you to celebrate this year's 4th of July holiday weekend with editor Stephen Watkins' fantastic cello ensemble arrangement of John Philip Sousa's Liberty Bell.
About Sousa's Liberty Bell (for Cello Septet)
Though it is perhaps now most often associated with the British TV comedy program "Monty Python's Flying Circus", in which the piece functioned as a signature tune, theLiberty Bell was originally composed for Sousa's unfinished operetta The Devil's Deputy. Shortly after funding for the show halted, Sousa attended the Columbian Exposition in Chicago with his band manager George Hinton. During the lowering of the Liberty Bell, Hinton suggested that the march be named after this famous symbol of America's birth. Sousa agreed.
(Liberty Bell as featured as the Monty Python intro theme)
The Liberty Bell was an immediate success and remains a hallmark piece utilized in a number of a different contexts: as part of an exhibit in the Liberty Bell Center, as a featured tune played by the United States Marine Corps Band at many presidential inaugurations, and even (ironically) as the official march past of the Canadian Forces Public Affairs Branch.
Celebrate this year's 4th of July holiday and purchase Sousa's Liberty Bell for Cello Septet!
About the Editor – Stephen Watkins
Stephen Watkins has composed and arranged numerous works that have been published by houses in the US, the Netherlands, Austria, and Germany. His output includes works for brass, recorders, and strings. Mr. Watkins attended the Guidhall School of Music in London majoring in trombone and piano. However, his main interest rested in composition, and he benefited from the tuition of very diverse composition professors. On leaving college Stephen took up employment as classroom music teacher in the United Kingdom and then later after a brief spell in Iceland specialized in instrumental teaching. For the last 20 years he has worked in a music school in Germany where he is currently the principal.
Learn more about the editor Stephen Watkins. You can also view the complete list of arrangements and transcriptions for cello ensemble available from Ovation Press. All scores are available to print instantly!