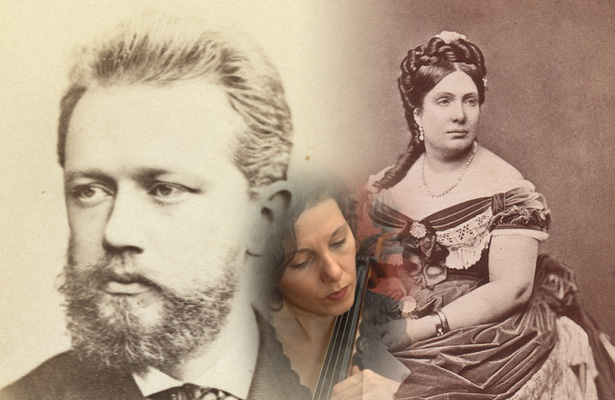 New Editor Brings Tchaikovsky's Unrealized Love to the Cello
Ovation Press is excited to collaborate with dynamic Detroit-born cellist, performer, and editor Nada Radulovich as she publishes her transcription of Tchaikovsky's Six French Songs. Known for bringing a refreshingly versatile repertoire to her audiences, Ms. Radulovich's choice of arrangement highlights her love of music with great stories behind them.
About Tchaikovsky's Six French Songs (for Cello and Piano)
Piotr Ilich Tchaikovsky's Six French Songs grew out of a love story. In Tchaikovsky's case, the scene was 1868 when he met Belgian soprano Désirée Artôt, then touring Russia with an Italian opera company and causing a sensation with her performances in Moscow. The two would find themselves engaged shortly. But the union would never come to fruition, as she married the Spanish baritone Mariano Padilla y Ramos the following year in 1869.
Twenty years later, Tchaikovsky would encounter her again during his Berlin concert tour. She asked him to write a Romance for her, and the result was the Six French Songs. This is the first edition of this work transcribed for cello with a complete English translation of the songs.
Read more about the arrangement and purchase Tchaikovsky's Six French Songs for Cello and Piano today!
About the Editor – Nada Radulovich
Ebullient and spontaneous, a conscientious and penetrating artist, Nada Radulovich presents an ambitious pace of recitals featuring standard classical repertoire and overlooked gems. In addition to transcribing Tchaikovsky's Six French Songs and Sarasate's Zigeunerweisen, she discovered an incomplete manuscript for cello and piano on the shelves of the NY Public Library entitled "Romantic Fantasy' by Antin Rudnitsky. She located the missing pages by connecting with the composer's family, and performed the U.S. premier of the piece at Lincoln Center in 2011.
Learn more about the editor Nada Radulovich.