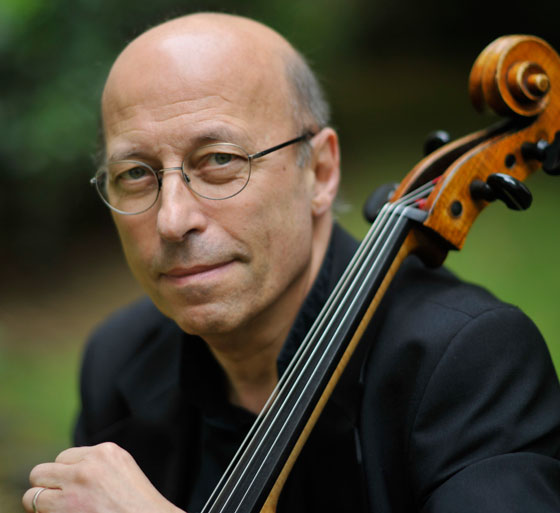 Pidoux Channels his French Roots in Latest Arrangement of Ravel
Cellist and editor Roland Pidoux has taken up the task of arranging Ravel's Le Tombeau de Couperin for cello ensemble. Ravel's suite is well-known for having been translated into a number of different arrangements, but the version for cello octet is unique. Ovation Press is delighted to offer a "cello-only" ensemble version of this popular composition.
About Ravel's Le Tombeau de Couperin (for Cello Octet)
Le Tombeau de Couperin, originally composed as a suite for solo piano, was written between 1914 and 1917 during the height of World War I. The six movements of the suite are based on those of a traditional Baroque suite. Though work on the suite began in 1914, the composer was swept up in the plague of war that ravaged Europe. Ravel himself served at the front lines as a truck and ambulance driver, in the face of the danger and horror which claimed so many young lives. After suffering severe illness and surgery, Ravel returned to his suite in 1917 to complete it. Each movement is dedicated to the memory of a friend (in one case, two brothers) who died fighting during the war.
Purchase Ravel's Le Tombeau de Couperin arranged for Cello Octet today!
Also, check out our arrangement for string trio of the fugue from Le Tombeau de Couperin by editor Charles Jacot!
About the editor - Roland Pidoux
Roland Pidoux is currently a professor at the Paris Conservatory and the artistic director of Rencontres de Violoncelles de Bélaye, a post he has held since 1988. He was previously the principal cellist of the Orchestre National de France. Mr. Pidoux is also the prolific arranger of the music for cello ensemble performed by Les Violoncelles Français.
To learn more about Roland Pidoux visit his editor profile page and an exclusive interview on our blog String Visions.