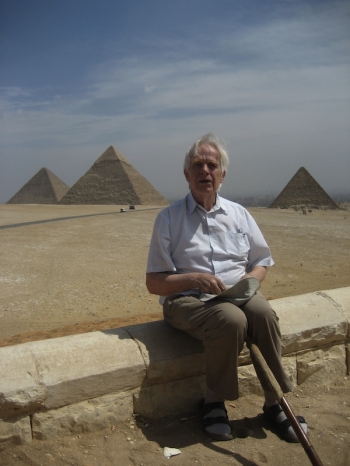 Deckert echoes the Renaissance and early-Baroque in latest release for cello ensemble
Throughout Hans Erik Deckert's previous releases, the Danish-German conductor-cellist has demonstrated an affinity for older works of the Renaissance and early Baroque periods. His most recent work has produced a series of four chorale arrangements from this period.
For the source material, Deckert has drawn upon some of the most prolific chorale composers of the age: Palestrina, Ockeghem, Praetorius, and Purcell.
About Palestrina's Sicut Cervus arranged for cello quartet
Giovanni Pierluigi da Palestrina stands as one of the most influential figures in choral and church music, seen as some as the "culmination of Renaissance polyphony." Sicut Cervus, perhaps his most famous work for choir, is presented here for the first time in an arrangement for cello quartet. The melodic, rhythmic, and harmonic elements are all unified with a beautiful and rare sense of balance.
The text of this song is from Psalm 42:1.
Latin Text:

Sicut cervus desiderat ad fontes aquarum,

ita desiderat anima mea ad te, Deus.

English Translation:

As the deer longs for running water,

so longs my soul for you, O God.
Purchase Palestrina Sicut Cervus for cello quartet today!
About Ockeghem's Alma Redemptoris Mater arranged for cello quartet
A century before Palestrina, Johannes Ockeghem was the most famous composer of the Franco-Flemish School in the last half of the 15th century. Alma Redemptoris Mater is a striking testimony to Ockeghem's wonderful polyphonic writing. The origins of this composition are from a Gregorian chorale, with the motet's basis as a prayer to Mary, the mother of Christ. The intricate dynamics of Mr. Deckert's arrangement call for a highly transparent sound, as well as careful control over the dynamics in order to follow the changing intensity of the individual voices.
Purchase Ockeghem Alma Redemptoris Mater for cello quartet today!
About Praetorius' Lo, How a Rose E'er Blooming arranged for cello quartet
Michael Praetorius' world-famous arrangement by of a well known Christmas carol has been transcribed for cello quartet. The work first appeared in print in the late 16th century, and the text is thought to be written by an anonymous author. Both Catholics and Protestants have used the hymn, with the focus of the song being Mary or Jesus, respectively. In addition, there have been numerous versions of the hymn with varying texts and lengths.
Purchase Praetorius Lo, How a Rose E'er Blooming for cello quartet today!
About Purcell Fantasy In Nomine arranged for cello septet
Henry Purcell's 7-part fantasy for viola de gamba ensemble is one of the most poignant compositions from the English baroque period. The last of the Fantasy pieces, nicknamed "In Nomine", is here in a version for cello septet. "In Nomine (Domini)" means "In the name of the Lord" and refers to the cantus firmus, which is the foundation of this work.
Purchase Purcell Fantasy In Nomine for cello septet today!
About the Editor – Hans Erik Deckert
Hans Erik Deckert grew up in Germany and moved to Denmark shortly after the war in order to study cello and conducting in Copenhagen. His career in these fields, and more generally as a passionate animator in the field of chamber music, has developed from posts held at academies in Germany, Denmark and Sweden to his present freelance activity throughout Europe. Hans Erik Deckert's roots in the German musical tradition have given him a depth of musicianship much in demand at solo and chamber masterclasses and seminars, which is mixed with a concern for the wider social responsibility of music, stemming from his Scandinavian environment.
Presently, Hans Erik Deckert is Honorary President of the Danish section of ESTA (which he also founded in 1978), resident conductor with the Cello Academy (which embraces a professional 12-part cello ensemble as well as regular training courses for students), and holds visiting posts at the Freie Musikschule in Hamburg and the Institute for Music Therapy at Witten-Herdecke University in Germany.
Click here to learn more about editor Hans Erik Deckert. In addition, check out an exclusive article written by Mr. Deckert himself: the Seven Stages of Practicing, published on our blog String Visions!