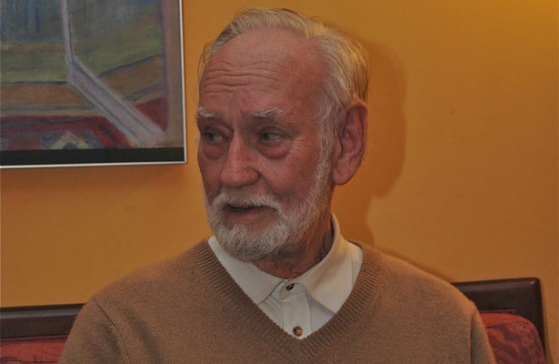 An Exclusive Interview and New Score Release from Gerhard Roither
Back in February, we introduced Gerhard Roither as the latest editor to publish arrangements for cello ensemble with Ovation Press. Mr. Roither had published two of his works originally written for the 12 Cellists of the Berlin Philharmonic, one of the world's most highly regarded cello ensembles. In a new exclusive interview with Ovation Press co-founder Hans Jensen, Roither discusses these scores and more:
Ovation Press: For the Berlin Philharmonic cellists, did you write the parts to match the personalities or playing of the individual players in the section, or was your focus on the overall effect of the combined parts?

Gerhard Roither: I thought to myself: there are twelve exceptional musicians, each one capable of masterful artistic playing; and in addition there is a group, belonging to a first-rate orchestra. There was a great amount of familiarity among the musicians. They knew each other very well, they were all chamber musicians, and they all had a high level of musical intelligence. In making the arrangement I tried as much as possible to write 12 distinct parts in which it was necessary for them to play together, in sync, to truly bring the sound out.
Read the full interview with Gerhard Roither.
In conjunction with the interview, we are excited to release Mr. Roither's latest arrangement for cello ensemble: Robert Schumann's Romanze.
About Schumann's Romanze Arranged for 12 Celli
Robert Schumann's Romanze from Three Romances for Piano, Op. 28 comes to Ovation Press as an arrangement for 12 celli. This is an example of a typical romantic piano work masterfully arranged for cello ensemble. The original work is in F-sharp major, but with today's extremely high pitch, one can achieve the same experience in F major as F-sharp major in Schumann's time. Schumann's heartfelt poetry requires a very delicate transparent sound. When playing this arrangement visualize the cello concerto.
Purchase Schumann's Romanze for 12 celli today!
About the Editor – Gerhard Roither
A native of Germany, Gerhard Roither was born in his homeland's capital of Berlin in 1932. He studied violin with M. L. König von Kleist and theory and composition with Gotthold Frotscher. Mr. Roither has been a member of the Deutsches Symphonie Orchester Berlin (formerly the RIAS- and later Radio-Symphony Orchestra Berlin) for over 40 years, as well as having been a member of the Fournes String Quartet from 1959 until 1970.
Learn more about Gerhard Roither by visiting his editor profile.