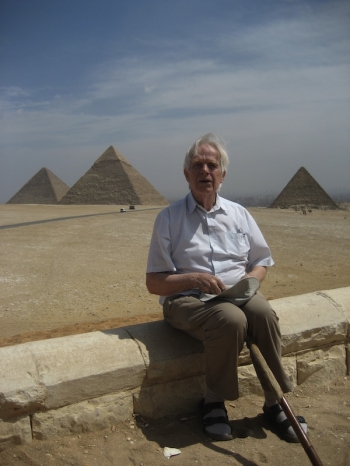 Deckert brings an echo of the World War era to the cello ensemble
Last year, editor Hans Erik Deckert brought us a number of outstanding arrangements for cello ensemble from popular composers. This time, as our first cello release of 2013, Mr. Deckert is exploring the work of a more obscure composer – Frederick Delius. An English composer born in the north of his home country, Delius first began composing while living in the United States, influenced by African-American music. He would later undergo a brief period of formal musical study in Germany before launching a career as a full-time composer in France.
About Delius' Elegy arranged for cello septet
Delius' Elegy is a composition that dates from the composer's final years when he was extremely ill. It was originally written for cello and chamber orchestra and also arranged for cello and piano. In this arrangement for cello ensemble, the solo cello is the original solo part, while the other cellos perform the orchestral parts.
The Elegy is a powerful work, perhaps stemming from the nature in which it was composed. Delius was near the end of his life, having battled a long illness and already paralyzed and blind from syphilis. He composed this work by dictating, first to his wife, and eventually to the young composer Eric Fenby. Elegy was written for and dedicated to Beatrice Harrison, a cellist for whom Delius wrote his Cello Concerto and Cello Sonata. Elegy was originally composed and published with a Caprice, but in separating itself from the Caprice, it would find itself in an important role in British history. This was the work that filled the silence after Neville Chamberlain's broadcast announcement that Britain would enter the second World War.
At a time of mounting chaos and confusion, there were few works that could have broken that silence. Delius' Elegy, with its great intensity overwhelming harmonic richness, was able to embody and express both the tragedy of times and virtue of fighting through them.
Purchase Delius Elegy for Cello Septet today!
About the Editor – Hans Erik Deckert
Hans Erik Deckert grew up in Germany and moved to Denmark shortly after the war in order to study cello and conducting in Copenhagen. His career in these fields, and more generally as a passionate animator in the field of chamber music, has developed from posts held at academies in Germany, Denmark and Sweden to his present freelance activity throughout Europe. Hans Erik Deckert's roots in the German musical tradition have given him a depth of musicianship much in demand at solo and chamber masterclasses and seminars, which is mixed with a concern for the wider social responsibility of music, stemming from his Scandinavian environment.
Presently, Hans Erik Deckert is Honorary President of the Danish section of ESTA (which he also founded in 1978), resident conductor with the Cello Academy (which embraces a professional 12-part cello ensemble as well as regular training courses for students), and holds visiting posts at the Freie Musikschule in Hamburg and the Institute for Music Therapy at Witten-Herdecke University in Germany.
Click here to learn more about editor Hans Erik Deckert. In addition, check out an exclusive article written by Mr. Deckert himself: the Seven Stages of Practicing, published on our blog String Visions!