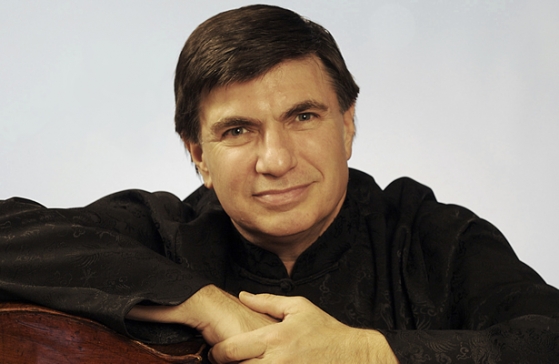 Cellist and editor Jeffrey Solow reshapes classical ideas through arrangements
Ovation Press editor and acclaimed cellist Jeffrey Solow recently gave a fantastic interview where he talked about pedagogy, arrangements, and advocacy. Fans of our scores will find the second part of this interview to be a real treat, as Solow shares the creativity behind the ideas that drove his efforts to create his own unique versions of three familiar masterworks to the cello.
Beethoven Kreutzer Sonata for Cello and Piano
What may be the only surviving original copy of Carl Czerny's cello transcription of the Kreutzer Sonata was discovered listed in an antique music catalog in 1992. Beethoven trusted the arrangement and interpretation skills of his favorite student – Czerny – who made three Kreutzer transcriptions: one for two pianos, the cello version (for which the original piano part remains unchanged), and the Variations for solo piano. In his edition Solow has updated Czerny's transcription to create more balance between the cello and piano by taking advantage of advances in cello technique since Beethoven's time.
Purchase Beethoven's Kreutzer Sonata for cello today!
Mendelssohn Song without Words "Sweet Remembrance" for Cello and Piano
Mendelssohn composed 48 of what he called Songs without Words for solo piano. While they are all idiomatically pianistic, some have melodic lines that lend themselves gracefully to the sound of a stringed instrument, particularly Sweet Remembrance Op. 19, No. 1, with its sustained tune floating above a flowing, arpeggiated accompaniment.
Purchase Mendelssohn's Song without Words "Sweet Remembrance" for cello today!
Mendelssohn Variations Concertantes for Cello and Piano
Solow's main guide in arranging this piece was Emanuel Feuermann's version of Chopin's Introduction and Polonaise Brilliante. Feuermann created an idiomatic virtuosic cello piece that figures frequently on cello recitals by borrowing notes from the piano part, octave transpositions, and other judicious rewriting, Using exactly these techniques Solow made a version of the Mendelssohn Variations that is satisfying for both listener and performer. Solow's criterion was that he would not be embarrassed to suggest these ideas to Mendelssohn himself.
Purchase Mendelssohn's Variations Concertantes for cello today!
About the Editor – Jeffrey Solow
Jeffrey Solow is a past president of ASTA, current president of the New York Cello Society, soloist, chamber musician, college professor and teacher, a prolific writer and an avid scuba diver. His impassioned and compelling cello playing has enthralled audiences throughout the United States and Canada, Europe, Latin America, and the Far East in performances as recitalist, soloist, and chamber musician.
Born and raised in Los Angeles, he studied with the distinguished cellist Gabor Rejto and earned a degree in Philosophy magna cum laude from UCLA while studying with and then assisting the legendary Gregor Piatigorsky at USC. Mr. Solow's concerto appearances include performances of more than forty different works with orchestras including the Los Angeles Philharmonic (also at the Hollywood Bowl), Japan Philharmonic, Seattle Symphony, Milwaukee Symphony, Los Angeles Chamber Orchestra, and the American Symphony (with whom he also recorded) and he has been guest artist at many national and international chamber music festivals.
Recognized as an authority on healthy and efficient cello playing, Jeffrey Solow is professor of cello and chair of the Department of Instrumental Studies at Temple University in Philadelphia. You can learn more about Mr. Solow by visiting his editor profile and his own personal website www.jeffreysolow.com.
Remember to check out our exclusive interview with Jeffrey Solow: