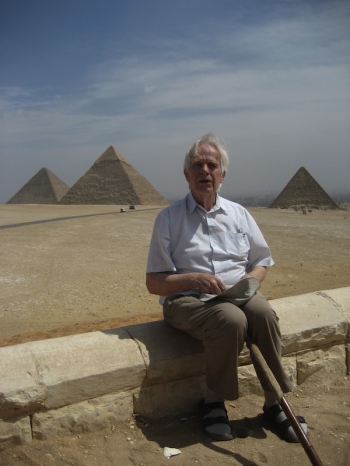 Deckert Draws Upon Wildlife for Inspiration in Latest Cello Arrangements
The symphonic sounds of nature are present in a new batch of arrangements for cello ensemble from editor Hans Erik Deckert. Mr. Deckert has chosen three works that draw their inspiration from various aerial forms of wildlife.
About Saint-Saëns' The Swan for Cello Quintet
Saint-Saëns captured the grace and elegance of the swan is his appropriately-named work. This 13th and penultimate movement of his famed suite The Carnival of the Animals was originally scored for solo cello accompanied by two pianos. In this arrangement for five cellos, Deckert preserves the original melody in the solo cello voice. Meanwhile the other four celli take up the piano parts.
This arrangement is relatively simple, making it an ideal piece for young players, as well as being a flexible work that can be played with larger ensembles.
Purchase Saint-Saëns' The Swan for Cello Quintet today!
About Rimsky-Korsakov's Flight of the Bumblebee for 9-12 Celli
The famous tune of Flight of the Bumblebee represents, ironically, the transformation of a prince into an insect by the magic Swan-Bird in Rimsky-Korsakov's opera The Tale of Tsar Saltan. The orchestral interlude is a perfect piece to be played as an encore. The solo cello perfoms the original cello part, and the other eight celli cover the accompaniment. Deckert has left the arrangement open for multiple celli to play the solo part in order to highlight multiple talents in a cello ensemble.
Purchase Rimsky-Korsakov's Flight of the Bumblebee for 9-12 Celli today!
About Song of the Birds for 10 Celli
Coming full circle back to the birds is the folk tune Song of the Birds, which was popularized by Pablo Casals. Having been touched personally by Casals as a young man, Deckert wrote this about his arrangement:
My first meeting with Pablo Casals was in 1951 when I as a young student (with no money) biked all the way from Copenhagen to the Casals Festival in Perpignan (1400 miles). During an orchestra rehearsal the 74-year-old Casals suffered a severe illness. Casals received medical attention and was later able to conduct the concert. At the end of the concert Casals played The Song of the Birds. The effect was overwhelming; everyone in the orchestra and audience wept. It was a powerful experience. People thought it was Casals' very last performance (after his collapse a week earlier). No one could have known that he would live 22 years after this incredible event. I have never forgotten that experience and I am delighted to offer an arrangement of this beautiful song for a cello ensemble.
Purchase Song of the Birds for 10 Celli today!
About the Editor – Hans Erik Deckert
Hans Erik Deckert grew up in Germany and moved to Denmark shortly after the war in order to study cello and conducting in Copenhagen. His career in these fields, and more generally as a passionate animator in the field of chamber music, has developed from posts held at academies in Germany, Denmark and Sweden to his present freelance activity throughout Europe. Hans Erik Deckert's roots in the German musical tradition have given him a depth of musicianship much in demand at solo and chamber masterclasses and seminars, which is mixed with a concern for the wider social responsibility of music, stemming from his Scandinavian environment.
Presently, Hans Erik Deckert is Honorary President of the Danish section of ESTA (which he also founded in 1978), resident conductor with the Cello Academy (which embraces a professional 12-part cello ensemble as well as regular training courses for students), and holds visiting posts at the Freie Musikschule in Hamburg and the Institute for Music Therapy at Witten-Herdecke University in Germany.
Click here to learn more about editor Hans Erik Deckert. In addition, check out an exclusive article written by Mr. Deckert himself: the Seven Stages of Practicing, published on our blog String Visions!