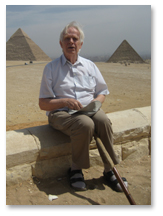 Four Canons from The Art of Fugue for Cello Duo
The Art of Fugue is one of Bach's grandest creations. A supposedly incomplete work, it was discovered in the early 1900s and originally considered more of a study of fugal composition. Today, his final masterpiece is seen for what it is, a striking manifestation of musical ideas that culminate in an abrupt halt in the middle of a line.
Despite an ending that we will never know, there is little question that this work is an impressive and virtually unparalleled composition that achieves a colossal scale of grandeur yet contains many of the intricate and delicate subtleties that characterize the majority of Bach's output.
Ovation Press editor Hans Erik Deckert has arranged the four canons from The Art of Fugue for cello duo. These canons are among Bach's longest and most complex, developing aspects of fugal composition which are difficult to sustain in canon.
About The Four Canons by Bach
The Art of Fugue consists of 14 mostly four-part fugues (the final quadruple fugue is unfinished), as well as the four two-part canonic fugues, all centered around a principle "subject."
This first canon, Canon alla Ottava, explores fugal technique in its reiteration of the head motive at the level of the dominant and in contrary motion. This canonic "subject" is the melodic inversion of the main theme of the Art of Fugue.
Purchase Bach's Canon alla Ottava for Cello Duo today!
The second canon realizes a "vigorous dispute between two adversaries" as the consequent enters at the interval of a fifth. The subject is the foundation for this rhythmic vitality.
Purchase Bach's Canon alla Duodecima in Contrapunto alla Quinta today!
In the third canon we are presented with the main subject unadorned and in contrary motion. The consequent enters at the interval of a third and the inverted subject is linked to a syncopated rhythm.
Purchase Bach's Canon alla Decima in Contrapunto alla Terza today!
The fourth canon, Canon per Augmentationem in Contrario Motu, brings in the consequent as an imitation through the doubling of all note values (augmentation = enlargement), as well as through the exact inversion of all the intervals (Contrario Motu = contrary motion). Bach kept working intermittently on this little masterpiece before it attained its ultimate form, which features his signature "B A C H" motif.
Purchase Bach's Canon per Augmentationem in Contrario Motu, today!
About the Editor – Hans Erik Deckert
Hans Erik Deckert grew up in Germany and moved to Denmark shortly after the war in order to study cello and conducting in Copenhagen. His career in these fields, and more generally as a passionate animator in the field of chamber music, has developed from posts held at academies in Germany, Denmark and Sweden to his present freelance activity throughout Europe. Hans Erik Deckert's roots in the German musical tradition have given him a depth of musicianship much in demand at solo and chamber masterclasses and seminars, which is mixed with a concern for the wider social responsibility of music, stemming from his Scandinavian environment.
Presently, Hans Erik Deckert is Honorary President of the Danish section of ESTA (which he also founded in 1978), resident conductor with the Cello Academy (which embraces a professional 12-part cello ensemble as well as regular training courses for students), and holds visiting posts at the Freie Musikschule in Hamburg and the Institute for Music Therapy at Witten-Herdecke University in Germany.
Click here to learn more about editor Hans Erik Deckert
. In addition, check out an exclusive article written by Mr. Deckert himself: the
Seven Stages of Practicing, published on our blog String Visions
!