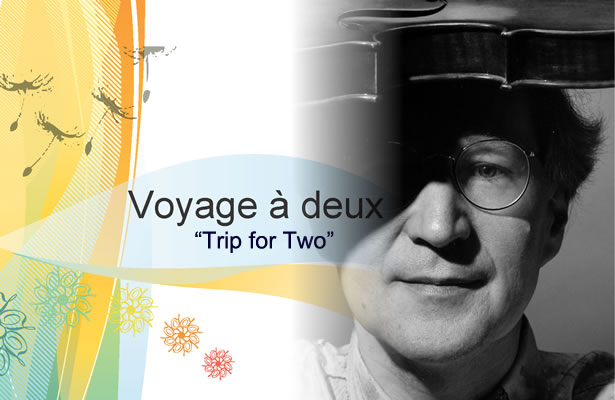 An Exclusive Interview Series with Composer Helmut Lipsky and Duo Philia
For the past few weeks on our blog String Visions we've been running a special multi-part series revolving around the work of Ovation Press composer Helmut Lipsky. The interview series consisted of four parts:
We encourage all musicians to read and share these incredible interviews and stories, as they are full of great insights, experiences, and advice for those pursuing music as a career or hobby.
In addition, we wrapped up this series with a special score spotlight on Helmut Lipsky's violin duo suite Voyage à deux: "Take a Trip for Two with Helmut Lipsky."
Highlights from Voyage à deux vol. 1
Note that vol. 1 is aimed at beginning to intermediate students, with the exception of Jam Session. Advanced musicians will be more interested in volume 2 to the right.
Japanese Tale (from Voyage à deux vol. 1, part 1)
Waves (from Voyage à deux vol. 1, part 2)
Jam Session (from Voyage à deux vol. 1, part 3)
Complete works from Voyage à deux vol. 2
Vol. 2 is also available to purchase as an entire collection!