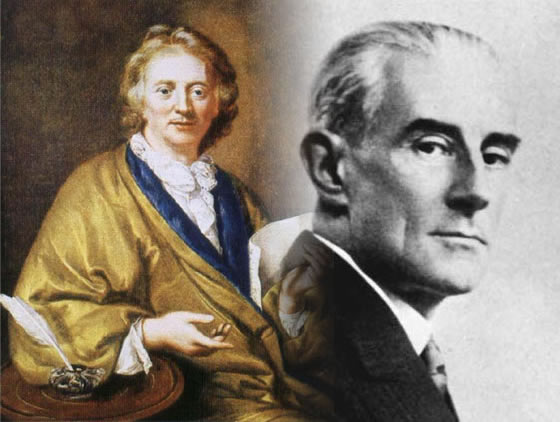 Ovation Press Publishes First String Trio!
In the last few months we have been greatly expanding our catalog of cello ensemble scores, in no small part thanks to editors like Charles Jacot. Now, Mr. Jacot has collaborated with Ovation Press to publish our first arrangement for string trio: the Fugue from Ravel's Le Tombeau de Couperin.
As a well-known piano suite that has been arranged for several other ensemble types (including string quartet and orchestra), we are thrilled to bring the Fugue from Le Tombeau de Couperin to the string trio.
About Ravel's Le Tombeau de Couperin (for String Trio)
During the early part of World War I, Ravel was at work on a French suite for piano. Ravel was a truck and ambulance driver during World War I, serving under dangerous conditions at the front. After he suffered severe illness and surgery, Ravel returned to his suite in 1917. He dedicated each of the movements to friends that were killed in World War I. This fugue was dedicated to the memory of Jean Cruppi. Ravel had previously dedicated his opera, The Spanish Hour, to Cruppi's mother.
This fugue has been a favorite of mine for many years, and I've often thought it would make a good arrangement, perhaps for woodwinds within the orchestral suite. While playing string trios in the past couple of years, the idea finally occurred to me to arrange the piece for that ensemble.
It is a lovely, delicate, and heartfelt piece, with a mood of poignancy and bittersweet memory. Ravel weaves the simple subject with the winding countersubject material in a masterly way and combines these themes with their inversions as the piece develops.
Read more editor notes from Charles and purchase Ravel's Le Tombeau de Couperin Arranged for Cello Quartet today!
About the Editor – Charles Jacot
Charles Jacot currently resides in Seattle, where he is a member of the Pacific Northwest Ballet Orchestra and a frequent sub for both the Seattle Opera and Seattle Symphony, with whom he has participated in several recordings in the past decade.
Originally from the Chicago suburb of Downers Grove, Charles studied there with Chicago Symphony members Alois Trnka and CSO Principal, Frank Miller. He found a passion for playing orchestral music there, hearing many CSO performances during the Solti years and playing several seasons in the Chicago Civic Orchestra. After meeting Hans Jorgen Jensen at the A.F. of M's Congress of Strings summer program, Charles went to study with him at the University of Houston, earning a Bachelor of Music degree and graduating summa cum laude. Charles later earned his Masters degree at the Juilliard School where he studied with Harvey Shapiro.