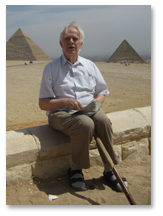 Rachmaninoff's Vocalise and Wagner's Zug zum Münster Arranged for Cello Ensemble by Hans Erik Deckert!
Hans Erik Deckert has added to his selection of arrangements published with Ovation Press with new works by two composers primarily known for their compositions on other mediums. For these two releases Deckert has chosen "vocal" works – Rachmaninoff's famous Vocalise and a selection from Wagner's operaLohengrin. These arrangements are fantastic new additions to the Ovation Press catalog having enhanced the melodic essence of the original works with the rich sound of multiple cellos.
About Rachmaninoff's Vocalise
Vocalise, Op. 34, No. 14 is a song by Sergei Rachmaninoff, published in 1912 as the last of his Fourteen Songs, Op. 34. Written for voice with piano accompaniment, it contains no words, but is sung using any one vowel. It was dedicated to soprano Antonina Nezhdanova. In this adaptation for six celli the solo part is retained in the first cello, while the piano part is distributed among the other five celli. The rich characteristic harmonic textures of Rachmaninoff's music is very suitable for a cello ensemble. It is strongly recommended that the first cello part is played by 2 or 3 cellists.
Purchase Rachmaninoff's Vocalise for Cello Sextet today!
About Wagner's Zug zum Münster
Friedrich Grützmacher was a German cellist who lived from 1832-1903. His adaptation of Zug zum Münster (Procession to the Cathedral) from the second Act fourth scene in Wagner's opera Lohengrin is a highly successful representation of Wagner's intense musical language. Here an authentic Wagnerian mood is created by just four cellos! This arrangement is even more effective using 3 cellos on each part.
Purchase Wagner's Zug zum Münster for Cello Quartet today!
About the Editor – Hans Erik Deckert
Hans Erik Deckert grew up in Germany and moved to Denmark shortly after the war in order to study cello and conducting in Copenhagen. His career in these fields, and more generally as a passionate animator in the field of chamber music, has developed from posts held at academies in Germany, Denmark and Sweden to his present freelance activity throughout Europe. Hans Erik Deckert's roots in the German musical tradition have given him a depth of musicianship much in demand at solo and chamber masterclasses and seminars, which is mixed with a concern for the wider social responsibility of music, stemming from his Scandinavian environment.
Presently, Hans Erik Deckert is Honorary President of the Danish section of ESTA (which he also founded in 1978), resident conductor with the Cello Academy (which embraces a professional 12-part cello ensemble as well as regular training courses for students), and holds visiting posts at the Freie Musikschule in Hamburg and the Institute for Music Therapy at Witten-Herdecke University in Germany.
Click here to learn more about editor Hans Erik Deckert. In addition, check out an exclusive article written by Mr. Deckert himself: the Seven Stages of Practicing, published on our blog String Visions!