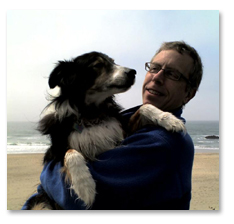 Charles Jacot and Ovation Press Arrange Three Works by Josquin for Cello Ensemble
Charles Jacot and Ovation Press have recently published three new arrangements of works by Renaissance composer Josquin des Prez (often known simply as Josquin) for cello ensemble. Josquin was widely considered by music scholars to be the first master of the high Renaissance style of polyphonic vocal music which began emerging during his lifetime. Over the course of the 16th century, Josquin gradually acquired a reputation as the greatest composer of the age.
These new releases from Mr. Jacot bring the vocal music of the prolific Renaissance master to the modern setting of the cello.
About Josquin's El Grillo Arranged for Cello Quartet
Josquin's secular works included French chansons and Italian-inspired pieces called frottole; the 4-voiced El Grillo is an example of the latter. Typical of frottole, it avoids counterpoint, and the voices move in generally similar rhythm. El Grillo is a humorous sparkling song, and according to some was about a colleague of Josquin's, singer Carlo Grillo (his name translates as "cricket"). This work would be a perfect addition to a musician's library of light-hearted and fun pieces.
Purchase Josquin's El Grillo Arranged for Cello Quartet today!
About Josquin's Mille regretz Arranged for Cello Quartet
Mille regretz represents one of Josquin's other secular genres, the 4-part French chanson. Because Josquin was so famous in his lifetime that many works by other composers or copyists were published in his name, some scholars dispute the authenticity of Mille regretz. It is a brief but heartfelt piece in the Phrygian mode. In it, Josquin makes use of equality in voicing, as well as motivic cells that become passed among the voices during the work. Mille regretz is a great pairing to the frottole El Grillo.
Purchase Josquin's Mille regretz Arranged for Cello Quartet today!
About Josquin's La déploration de la mort de Johannes Ockeghem Arranged for Cello Quintet
It is possible that Josquin studied counterpoint in his youth under the composer Johannes Ockeghem. Ockeghem himself wrote an obituary piece for his teacher Binchois, using his teacher's style. After Ockeghem's death in 1497, Josquin wrote this lament, La déploration de la mort de Johannes Ockeghem, (also called Nymphes des Bois, or Nymphs of the Wood), and Josquin, in turn, imitated elements of Ockeghem's style. The text is from a poem by Jean Molinet. The piece is an exquisite 5-part chanson, full of rich harmonies, soaring lines, and imaginative word-painting. TheDéploration would serve as a lovely and meditative piece in a memorial or funeral service.
Purchase Josquin's La déploration de la mort de Johannes Ockeghem Arranged for Cello Quintet today!
About the Editor – Charles Jacot
Charles Jacot currently resides in Seattle, where he is a member of the Pacific Northwest Ballet Orchestra and a frequent sub for both the Seattle Opera and Seattle Symphony, with whom he has participated in several recordings in the past decade.
Originally from the Chicago suburb of Downers Grove, Charles studied there with Chicago Symphony members Alois Trnka and CSO Principal, Frank Miller. He found a passion for playing orchestral music there, hearing many CSO performances during the Solti years and playing several seasons in the Chicago Civic Orchestra.
After meeting Hans Jorgen Jensen at the A.F. of M's Congress of Strings summer program, Charles went to study with him at the University of Houston, earning a Bachelor of Music degree and graduating summa cum laude. During his time in Houston, Charles was Assistant Principal cello in the Texas Chamber Orchestra and was a prize winner in the Oklahoma City Young Artist Competition, as well as a two-time participant in the Gregor Piatigorsky Seminar in Los Angeles. Charles later earned his Masters degree at the Juilliard School where he studied with Harvey Shapiro.