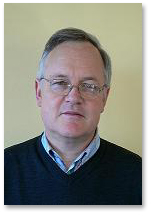 Stephen Watkins Releases Romantic & Modern Arrangements for Cello Ensemble
Ovation Press is excited to be making several additions to its growing catalog of arrangements for cello ensemble. We have announced the publication of a new set of cello ensemble scores by editor Stephen Watkins.
Featured Cello Ensemble Scores – Romantic and Modern Periods
Gabriel Fauré – Pavane (for Cello Octet)
Camille Saint-Saëns – Allegro Appassionato (for Cello Quartet)
John Philip Sousa – Liberty Bell (for Cello Septet)
About Stephen Watkins
Stephen Watkins attended the Guidhall School of Music in London where he studied, of all things, trombone and piano. You might be wondering how he came to be writing music for cello. Mr. Watkins' real interest at the Guidhall School was in composition, where he benefited from the tuition of very diverse professors. However, upon leaving the school, he entered the profession of music education, involved in classroom and instrumental teaching. When Watkins was in his mid-forties, he came to a crossroads in life, encountering a medical situation that ruled out playing brass at the professional level. After some soul-searching, Mr. Watkins changed his primary instrument to the cello.
Ovation Press is the exclusive publisher of several extraordinary arrangements and transcriptions for cello ensemble, many of which have been performed by the world-famous 12 Cellists of the Berlin Philharmonic and Les Violoncelles Français. View the complete list of arrangements and transcriptions for cello ensemble available from Ovation Press. All scores are available to print instantly!