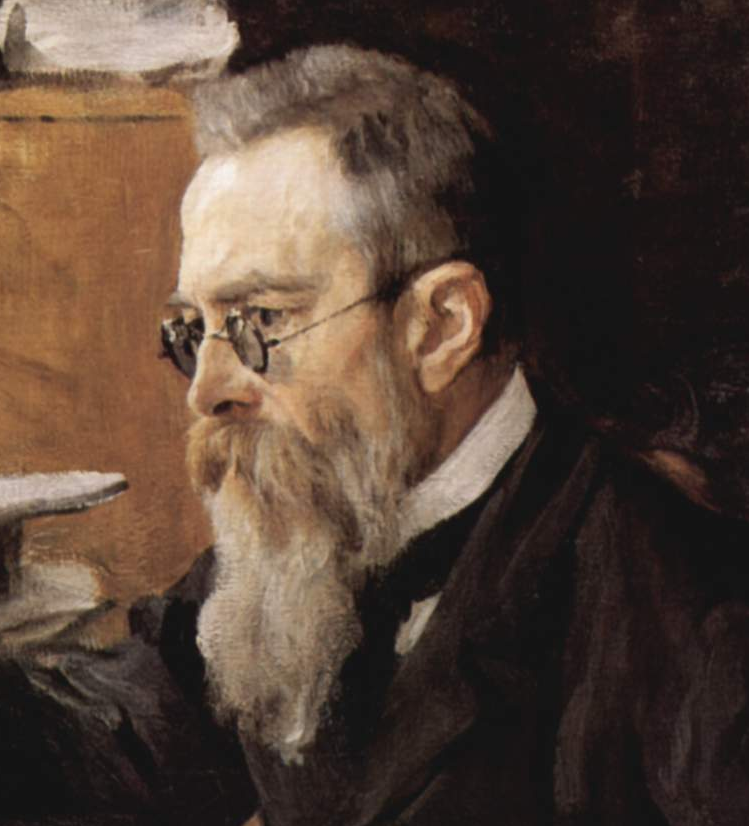 Nikolai Rimsky-Korsakov
Nikolai Rimsky-Korsakov was a Russian composer, a member of the group of composers known as The Five, and a master of orchestration.
Rimsky-Korsakov was a prominent force in shaping a nationalistic style of classical music. This style employed Russian folk song and lore along with exotic harmonic, melodic and rhythmic elements in a practice known as musical orientalism, and eschewed traditional Western compositional methods. However, Rimsky-Korsakov appreciated Western musical techniques after he became a professor of musical composition, harmony and orchestration at the Saint Petersburg Conservatory in 1871. He undertook a rigorous three-year program of self-education and became a master of Western methods, incorporating them alongside the influences of Mikhail Glinka and fellow members of The Five. His techniques of composition and orchestration were further enriched by his exposure to the works of Richard Wagner.
Rimsky-Korsakov left a considerable body of original Russian nationalist compositions, and greatly impacted future generations of composers (Russian and non-Russian alike). His best-known orchestral compositions — Capriccio Espagnol, the Russian Easter Festival Overture, and the symphonic suite Scheherazade — are staples of the classical music repertoire, along with suites and excerpts from some of his 15 operas. Scheherazade is an example of his frequent use of fairy tale and folk subjects.
Check out our exclusive arrangements of Scheherazade and other works for string instruments below.
Exclusive Rimsky-Korsakov Scores for Strings from Ovation Press
Loading Product Listings…