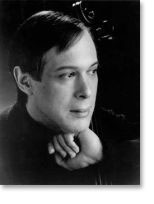 Daniel Morganstern
Daniel Morganstern holds a Bachelor of Science degree from the Juilliard School of Music where he studied with the famed cellist Leonard Rose. He has been for many years an active teacher and audition coach and has former students and clients in major orchestras such as the New York Philharmonic, Metropolitan Opera Orchestra, Philadelphia Orchestra, San Francisco Symphony and Lyric Opera of Chicago Orchestra. He has given master classes at the North Carolina School of the Arts, the University of Texas Austin, State University of New York at Purchase, and the Aspen Music School.
Mr. Morganstern has served as solo cellist for two of America's most prestigious organizations, the American Ballet Theatre at the Metropolitan Opera House in New York, and the Lyric Opera of Chicago for over three decades. He has also been principal cellist of the Aspen Festival Orchestra, the American National Opera Company, Joffrey Ballet, and the Orchestra of The Dartmouth Congregation of the Arts. He has performed virtually every major cello solo from the opera and ballet repertoire with such stars as Pavarotti, Domingo, Sutherland, Ramey, Fleming, Baryshnikov, Makavora, and Nureyev on national radio and television broadcasts. International Music Company has published his edition of twenty-eight of these solos for world wide distribution.
His New York recitals have included three at Alice Tully Hall at Lincoln Center, five at Carnegie Recital Hall, two concerts broadcast live over WNYC from the Brooklyn Museum in collaboration with the noted pianists Richard Goode and Ursula Oppens and recitals at the Lincoln Center Library and the New York Cultural Center. Donal Henahan, chief critic for the New York Times, hailed him as a "first rate cellist" and commented "not many modestly heralded concerts in the season proved as satisfying as this one in musicianship, ensemble coordination and grasp of style." Peter G. Davis, in addition to lauding his "warm sweet tone, sophisticated sense of lyrical expansion and command of delicate color effects," said "Daniel Morganstern brought some unusual interpretive thoughts to his largely tried-and-true cello favorites Saturday night in Tully Hall. Often his individual approach did bear fruit" in his New York Times Review. In collaboration with pianist Eric Larsen he presented the complete works for cello and piano of Ludwig Van Beethoven at Carnegie Recital Hall. Bernard Holland commented in the New York Times "so rewarding was Saturday's evening of piano and cello music that one regretted missing its companion concert a week before. Rarely is this music allowed to speak in such a natural buoyant voice." As soloist with orchestra he has played the concertos of Dvorak, Haydn, Tchaikovsky, Boccherini, Beethoven and Brahms. As a member of The American Chamber Trio, he has appeared nationally and internationally for over two decades. In addition to three appearances at the national Gallery of Art in Washington, D.C., he has performed for chamber music societies, museums and universities throughout the United States. He has toured internationally to South America and the Far East, under the auspices of the United States Department and Chinese Ministry of Culture with performances in Hong Kong, Shanghai, Beijing, Singapore, Bogota, and Sao Paolo.
Mr. Morganstern's recordings include sonatas by Chopin, Brahms, Schubert, Beethoven (complete), and Rachmaninoff; trios by Brahms (complete), Beethoven, Ravel, and Tchaikovsky; and duos by Ravel and Kodaly, all with his long-term associates Eric Larsen and June DeForest. His editions for International Music Company include the Tchaikovsky "Rococo" Variations, the Boccherini Concerto,
Cello Solos from Opera and Ballet
, the cello parts to the three Brahms Trios, and
Fundamentals of Cello Technique
. His treatise
Practice for Performance
is published by Mel Bay, and his articles appear in
The Instrumentalist
.
Below you will find the complete list of scores edited by Daniel Morganstern.
Loading Product Listings…