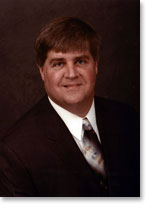 Stephen Balderston
Stephen Balderston joined the DePaul School of Music faculty as String Coordinator and Professor of Cello after twenty successful years as an orchestra and chamber musician. Balderston served as Assistant Principal Cello with the Chicago Symphony Orchestra for ten years after ten years with the Saint Louis Symphony Orchestra. He performed as soloist with both orchestras and was an artist-in-residence at Washington University. Balderston began his studies on the cello with Gabor Rejto in his native southern California, and earned both Bachelor and Master of Music degrees from the Juilliard School, where he studied with Lynn Harrell.
A sought-after soloist, chamber musician and coach, Balderston participates in clinics, chamber music concerts and festivals throughout the U.S. and abroad. In recent years, Balderston has performed solo works and chamber music with Daniel Barenboim, Pierre Boulez, Christoph Eschenbach, Lynn Harrell, Yo-Yo Ma, Menahem Pressler, Gil Shaham, and Pinchas Zukerman. He debuted as a soloist with the Chicago Symphony Orchestra and Bobby McFerrin in 2000. He has been a featured artist at the Ravinia Festival in Illinois, Bargemusic in New York City, and Affinis Music Festival in Japan. Additionally, he has participated in the OK Mozart International Festival in Bartlesville, Oklahoma, the Santa Barbara Chamber Music Festival and the International Music Festival in Shanghai, China. In August 2001, he served as Principal Cello at the Grand Teton Music Festival in Jackson Hole, Wyoming. He has performed the Elgar and Dvorak concertos with local orchestras including the Elmhurst Symphony and the Lake Shore Symphony, and will be featured with the North Suburban Symphony and the Salt Creek Sinfonietta in 2005. He is a frequent guest artist with the Chicago Chamber Musicians and the Chicago String Quartet.
Balderston's summers have been spent performing and working with students at a variety of venues. Balderston was the cello coach for Daniel Barenboim's "West-Eastern Divan" workshops in 1999 and 2000 in Weimar, Germany, the 2001 Workshop held in Chicago, and the 2004 Workshop in Seville, Spain. The Divan brings together talented young musicians between the ages of 14 and 25 from Egypt, Syria, Lebanon, Jordan, Tunisia, and Israel. In 2002 he accompanied a group of colleagues to Shanghai, China for that city's international music festival. Since 2002, he has been cello coach and soloist at the Marrowstone Music Festival. The summer of 2003 also included the Midwest Young Artists festival in Lake Forest, IL, and the Northwestern University High School Institute. In August of 2004, Balderston was featured as lecturer, soloist and coach at the International String Music Festival in Taipei, Taiwan.
Below you will find the complete list of scores edited by Stephen Balderston.
Loading Product Listings…