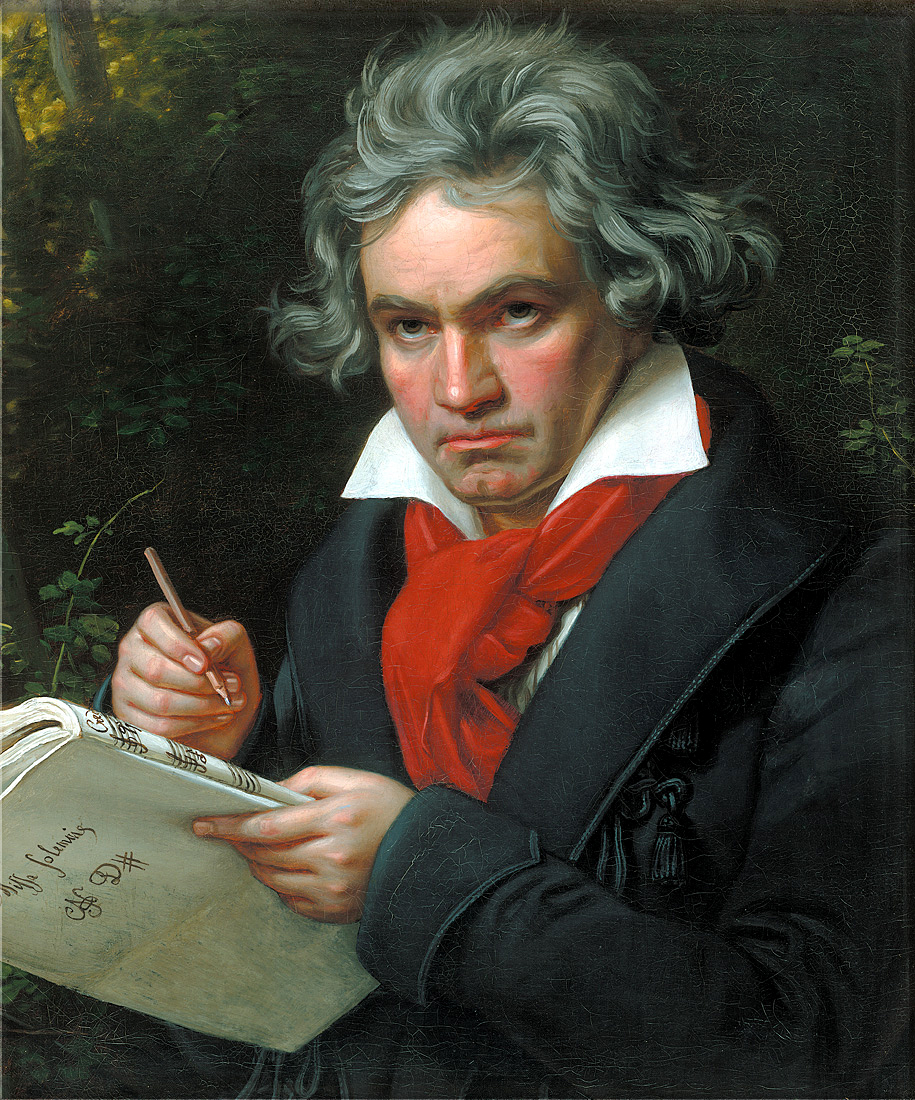 Ludwig van Beethoven
Ludwig van Beethoven was a German composer and pianist, one of the crucial musicians during the transition between the Classical and Romantic eras in Western art music. He remains one of the most famous and influential composers of all time.
Beethoven was born around 1770 in Bonn, then the capital of the Electorate of Cologne and part of the Holy Roman Empire. In 1782, before the age of 12, Beethoven published his first work: 9 variations, in C Minor, for Piano, on a march by Ernst Christoph Dressler (WoO 63). The following year in 1783, Beethoven's teacher and renowned musician Gottlob Neefe wrote in the "Magazine of Music," about his student: "If he continues like this he will be, without doubt, the new Mozart."
In June 1784, on Neefe's recommendations, Ludwig was appointed organist of the court of Maximilian Franz, Elector of Cologne. He was 14. This post enabled him to frequent new circles, other than those of his father and friends of his family. Here he met people who were to remain friends for the rest of his life: The Ries family, the von Breuning family and the charming Eleonore, Karl Amenda, the violinist, Franz Gerhard Wegeler, a doctor, and a dear friend who also went to Vienna, etc.
Beethoven moved to Vienna in his early 20s, studying with Joseph Haydn and quickly gaining a reputation as a virtuoso pianist. His hearing began to deteriorate in the late 1790s, yet he continued to compose, conduct, and perform, even after becoming completely deaf. His musical legacy stands as one the most prolific in musical history.
Exclusive Beethoven Scores for Strings From Ovation Press

Loading Product Listings…