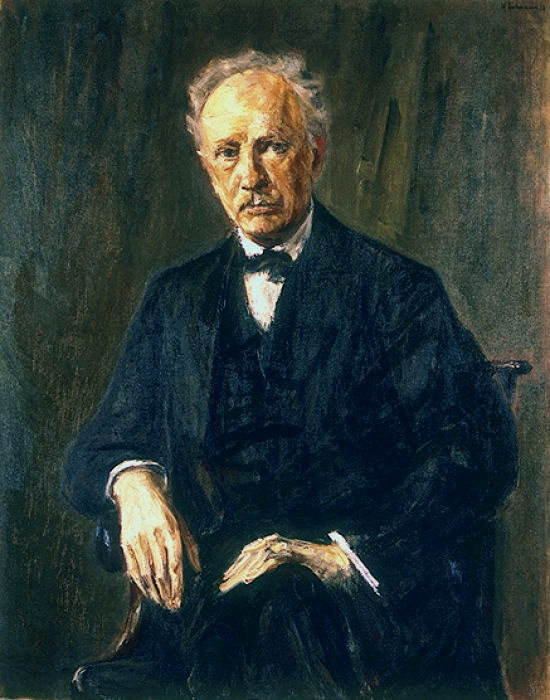 Richard Strauss
Richard Strauss was a leading German composer of the late Romantic and early modern eras.
As a composer Strauss is well known for his operas, including Der Rosenkavalier and Salome; his Lieder, especially his Four Last Songs; and his tone poems and other orchestral works, particularly Death and Transfiguration, Also sprach Zarathustra, and Metamorphosen. Some of Strauss's first compositions were solo and chamber works, which include a handful of piano solo works in a conservative harmonic style, a violin sonata, string quartet, and cello sonata.
Strauss was also a prominent conductor throughout parts of Europe, especially in Germany and Austria. Along with Gustav Mahler, he represents the late flowering of German Romanticism after Richard Wagner, in which pioneering subtleties of orchestration are combined with an advanced harmonic style.
Because of his international eminance, Strauss was "integrated" as part of German Nazi nationalistic music movements, despite the fact that Strauss was not a supporter of the Nazi movement and many prominent Nazi leaders were not strong admirers of his work. Nevertheless, because of reasons of expediency on both sides, Strauss and the Nazis formed a convenient relationship. However, when Richard Strauss stated in a letter that he was not fueled as a composer by his "German" but rather musical roots, he was dismissed from his official post as Reichsmusikkammer president.
Strauss has had considerable influence as a musician, composer, and overall force in music history. He is one of the few composers whose life ended with a "bang" so to speak, as the end of his days were marked by a final surge in creativity that produced his Four Last Songs, Metamorphosen, his Horn Concerto No. 2, and his Oboe Concerto, among others. Many of these works in his last period were thought to surpass his previous compositions in emotional depth and substance.
Exclusive Richard Strauss Scores for Strings from Ovation Press
Loading Product Listings…