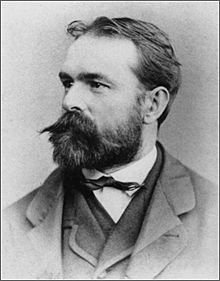 Josef Gabriel Rheinberger
Josef Gabriel Rheinberger was an organist and composer of the Romantic era, best known for his elaborate and challenging organ compositions.
Rheinberger was born in Liechtenstein, but for most of his life he resided in Germany. He demonstrated exceptional musical talent at an early age, serving as a church organist as young as seven years old and having his first composition performed before he turned nine. In 1851, Rheinberger entered the Munich Conservatorium. Not long after graduating, he became professor of piano and of composition at the institution. When this first version of the Munich Conservatorium was dissolved, he was appointed répétiteur at the Court Theatre, a position he held until 1867.
In his later years, Rheinberger was a prolific composer, with a significant output of religious and organ works. His organ compositions, considered by many to be among the most valuable additions to organ music since the time of Mendelssohn, includes two concertos, 20 sonatas in 20 different keys, 22 trios, and 36 solo pieces. Rheinberger's musical style reflects contemporaries such as Brahms, as well as predecessors such as Mendelssohn, Schubert and Bach.
Exclusive Mozart Scores for Strings from Ovation Press
Loading Product Listings…