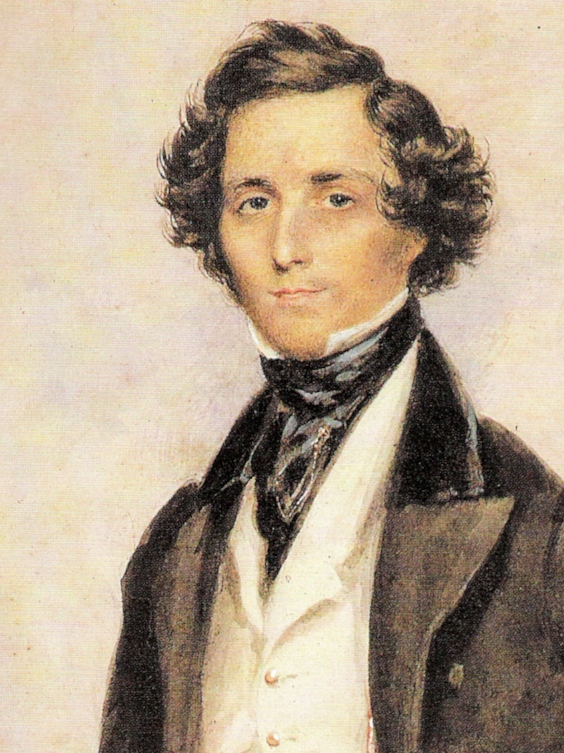 Felix Mendelssohn
Felix Mendelssohn was a German composer, pianist, organist and conductor of the early Romantic period. Mendelssohn stands as one of the most prolific and gifted composers of his time.
Mendelssohn is often compared to Mozart, and some view him as a "19th Century" version of the Classical-era composer. Like Mozart, Mendelssohn displayed signs of musical genius from childhood. Early success in Germany, where he also revived interest in the music of Johann Sebastian Bach, was followed by travel throughout Europe. Mendelssohn was particularly well-received in Britain as a composer, conductor and soloist, and his ten visits there – during which many of his major works were premiered – form an important part of his adult career.
Stylistically, Mendelssohn was much more conservative than his other musical contemporaries such as Franz Liszt, Richard Wagner and Hector Berlioz. The Leipzig Conservatoire that he founded became a bastion of this anti-radical outlook.
Another parallel to Mozart is Mendelssohn's tremendous output, which includes: symphonies, concerti, oratorios, piano music and chamber music. One of his most-performed works is one that even people who know nothing about classical music have heard: the "Wedding March" from A Midsummer Night's Dream. His other famous compositions include the Italian Symphony, Violin Concerto, String Octet, and First Piano Concerto.
At Ovation Press we carry a number of Mendelssohn's works transcribed and arranged specifically for string musicians
Exclusive Mendelssohn Scores for Strings from Ovation Press
Loading Product Listings…