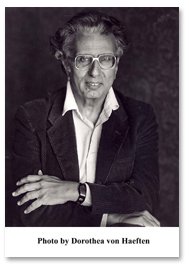 Bernard Zaslav
Bernard Zaslav, who was born in Brooklyn, New York in 1926, spent the first two years of his career in the viola section of the Cleveland Orchestra under George Szell, and the rest of the 20th century as violist of the Kohon String Quartet, the Composers String Quartet, the Fine Arts String Quartet, the Vermeer String Quartet, the Stanford String Quartet, and the Zaslav Duo. He shared responsibility in these ensembles for commissioning, premiering, and recording many new works by Elliot Carter, Milton Babbitt, Gunther Schuller, Ralph Shapey, Ruth Crawford-Seeger, Roger Sessions, Ursula Mamlok, Henry Weinberg, Billy Jim Layton, Charles Wuorinen, Ben Johnston, Seymour Shifrin, Andrew Imbrie, Samuel Adler, John Downey, Karel Husa, Mark Neikrug, William Balcom, and other distinguished composers. His discography comprises 134 works of chamber music and was released on the Vox, Turnabout, Laurel, Music & Arts, Nonesuch, Everest, Gasparo, CRI, Gallante, and Orfeo labels. They have earned enthusiastic acclaim from critics here and abroad, plus international awards such as the Grand Prix du Disque of the Academy Charles Cros.
Mr. Zaslav has served on the faculties of the University of Wisconsin-Milwaukee, Northern Illinois University, and Stanford University, where he was able to influence hundreds of his students to continue the practice of commissioning, premiering, and recording music by living composers, while treating music by dead composers with equal reverence. His memoir,
The Viola in My Life: An Alto Rhapsody
, was published in 2011 by SBBKS.com and is also available at Amazon. The hardcover book includes 2 CDs compiled from his discography, and has received glowing critical reviews from such music magazines as STRAD, Strings, Classical Music Magazine, AVS Journal, Stringendo, IVS News, ASTA, and from many readers worldwide.
Below you will find the complete list of scores edited by Bernard Zaslav.

Loading Product Listings…