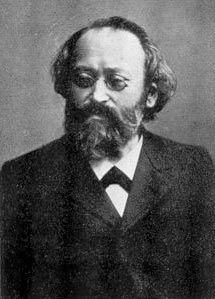 Max Bruch
Max Bruch was a German Romantic composer and conductor who wrote over 200 hundred works during his lifetime. Of these, he is most famous for his G minor violin concerto – the first of three – which has become standard repertoire.
While some critics have cast Bruch outside of the realm of the major composers of the era, there is no doubt that he was an extraordinary musical talent. Bruch began composing as a child and was recognized by prominent musicians such as Ignaz Moscheles. By 1852, Bruch had written a symphony and a string quartet, the latter work helping win him a scholarship from the Frankfurt-based Mozart foundation. This enabled him to study with Ferdinand Breunung, Ferdinand Hiller, and Carl Reinecke.
Through his long career as a teacher, conductor and composer, Bruch moved around many musical centers in Germany, finally settling at his post at the Berlin Hochschule für Musik, where he taught composition from 1890 until his retirement in 1910.
Exclusive Bruch Scores for Strings from Ovation Press
Loading Product Listings…