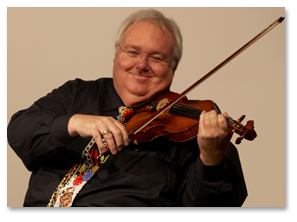 Steven Rochen
Steven Rochen's musical career been driven by a passion for teaching children to perform with confidence. As a specialist in music for children, he has served for more than two decades on the faculties of Third Street Music School Settlement, Trinity School and at the Meadowmount School of Music. At Third Street and Trinity, he has worked in developing the orchestral programs as a conductor and director in addition to his work as a teaching violin and coaching chamber music groups. He has also worked with the Vermont Youth Orchestra in their summer workshop.
Mr. Rochen comes to Ovation Press to share his skills as a composer and editor. In 2008 he wrote a piece for solo violin or viola based on the irrational number, Pi, which has been met with wide acclaim.
Below you will find the complete list of scores edited by Steven Rochen.

Loading Product Listings…