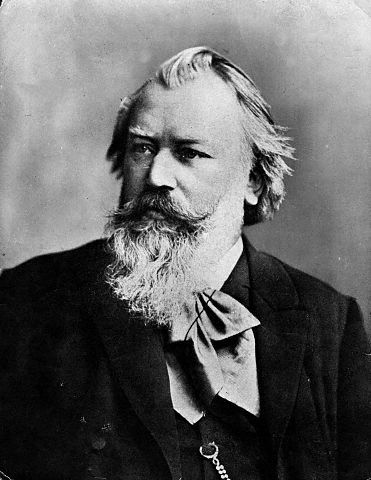 Johannes Brahms
Johannes Brahms was a German composer and pianist who established himself as one of the leading musicians and musical innovators of the Romantic period.
Born in Hamburg, Brahms spent much of his professional life in Vienna, Austria. During his lifetime, he achieved a prominent role as one of the most popular and influential composers. Brahms' output consisted of numerous works for piano, chamber ensembles, symphony orchestra, and voice and chorus. With an affinity for both tradition and innovation, Brahms often fused the compositional techniques of the Baroque and Classical masters with the Romantic idiom. He was the first serious contender to challenge Beethoven's symphonic legacy.
Brahms is sometimes grouped with Johann Sebastian Bach and Ludwig van Beethoven as one of the Three Bs.
Among his many string instrument works, some of his most well-known include the first violin and cello sonatas, his violin concerto, and his many chamber pieces for string quartet, string quintet, and string ensemble and piano.
Exclusive Brahms Scores for Strings from Ovation Press
Loading Product Listings…