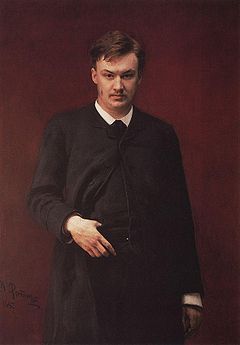 Alexander Glazunov
Alexander Glazunov was a Russian composer, music teacher, and conductor during the late Russian Romantic period. He was the teacher of Dmitri Shostakovich.
Glazunov was an influential and successful professional within the Russian musical society, heading the Saint Petersburg Conservatory as its director through the revolutions of the early 1900s all the way until he left the Soviet Union in 1928. One of his most recognizable musical traits was his success in reconciling nationalism and cosmopolitanism in Russian music, absorbing the varied influences of predecessors such as Balakirev, Borodin, and Rimsky-Korsakov.
Glazunov's most popular works include his ballets
The Seasons
and
Raymonda
, his later symphonies, his two
Concert Waltzes
and – on occasion – his
Violin Concerto
, which was known as a favorite of Jascha Heifetz.
Exclusive Glazunov Scores for Strings from Ovation Press
Loading Product Listings…