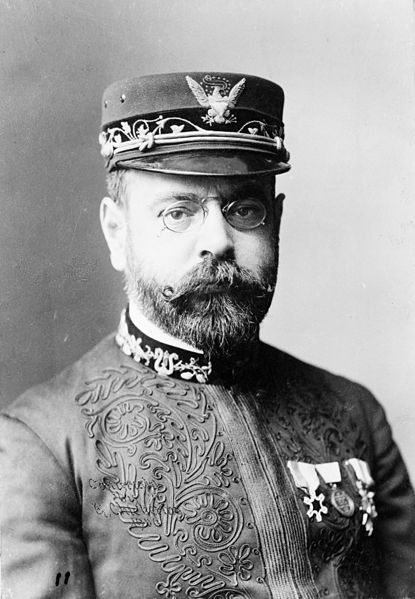 John Philip Sousa
John Philip Sousa was an American composer and conductor, known particularly for American military and patriotic marches.
Sousa was popularly known as "The March King" due to his mastery of march form of composition, the best known including: The Washington Post, Semper Fidelis (Official March of the United States Marine Corps), and The Stars and Stripes Forever. Sousa began his career playing violin and studying music theory and composition under John Esputa and George Felix Benkert. His father eventually enlisted him in the United States Marine Band as an apprentice in 1868. It was not until after he left the band in 1875 that Sousa learned to conduct.
After this point, Sousa began began focusing exclusively on writing and conducting marches, which eventually led him to rejoining the Marine Band serving as director for 12 years. After departing the band again, Sousa formed his own band which toured Europe and Australia. He is also famous for having developed the sousaphone, a large brass instrument similar to the tuba.
Exclusive Sousa Scores for Strings from Ovation Press
Loading Product Listings…