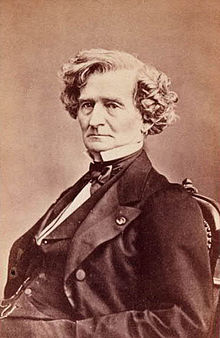 Hector Berlioz
Hector Berlioz was a French Romantic composer, widely known for his compositions Symphonie Fantastique and Grande messe des morts (Requiem).

Far ahead of his time, Berlioz was one of the most original of great composers, but also an innovator as a practical musician. Some argue that his literary achievement as a writer and critic were no less significant than his musical output. Berlioz made significant contributions to the modern orchestra with his Treatise on Instrumentation. He specified huge orchestral forces for some of his works. As a conductor, he performed several concerts with more than 1,000 musicians. He also composed around 50 songs.

Berlioz's influence was critical for the further development of Romanticism, especially in composers like Richard Wagner, Nikolai Rimsky-Korsakov, Franz Liszt, Richard Strauss, Gustav Mahler and many others.


Exclusive Berlioz Scores for Strings from Ovation Press
Loading Product Listings…